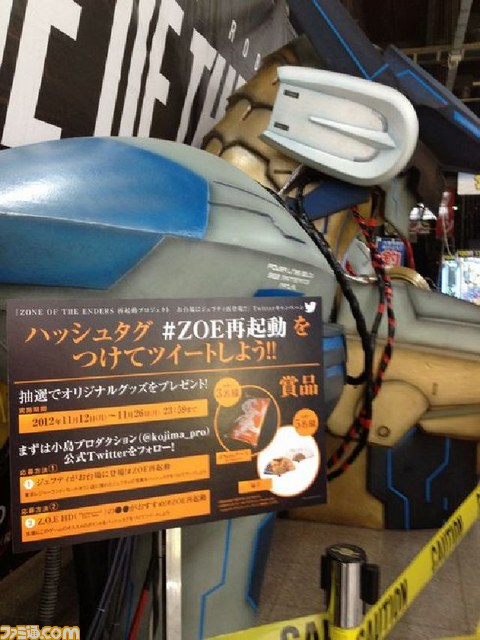 To celebrate the release of "Zone of the Enders HD Edition" on PS3 and Xbox360 (released October 25), Konami has been making a splash in Tokyo.
Following the previous event in Akihabara, this time Konami have let set their sights on the popular tourist spot of Odaiba.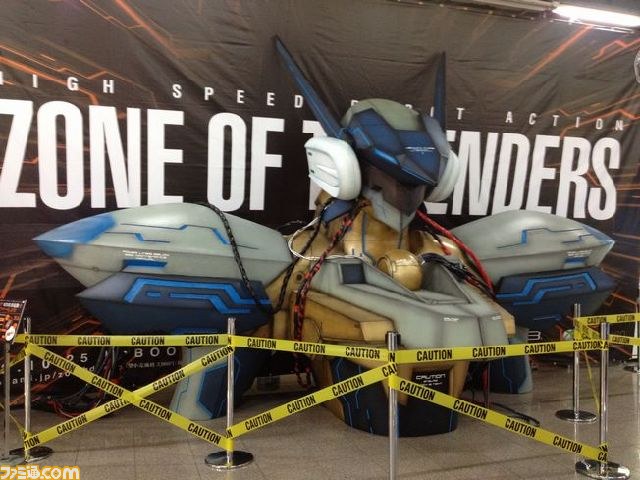 From Nov 12 through to the end of Jan 2013, visitors will be able to see a gigantic Jehuty display complete with playable Z.O.E HD Edition (PS3) station. While slightly less impressive than the giant 1:1 Gundam which has previously visited the shores of Odaiba, its still pretty neat to see Jehuty's upper half in larger-than-life size.
In addition to the Odaiba event, Konami have once again begun a viral marketing extravaganza on Twitter. Well known for driving fans crazy with his cryptic messages and images periodically released to fans, Hideo Kojima of Kojima Productions (@kojima_pro) has another trick up his sleeve.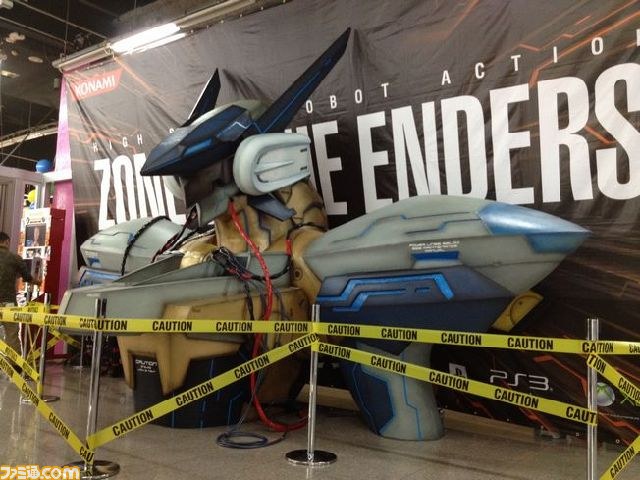 In a new contest designed to drum up support for the recently released HD collection of the PS2 mecha-action classic, fans are encouraged to enter into a lottery by one of the following methods:
1) Take a photo of the Jehuty setup in Odaiba and post it on Twitter with the hashtag '#ZOEsaikidou' (ZOE Reboot)
2) Make a tweet with the above hashtag listing reasons why ZOE HD Edition is a cool game
3 lucky winners will receive a snazzy iPhone4/4S compatible official Zone of the Enders Jehuty Type phone case. Another 5 runners-up will receive a Zone of the Enders HD Edition themed Japanese fan. The contest is open from Nov 12 ~ Nov 26 23:59 (Japan time). Winners will be announced on Nov 30.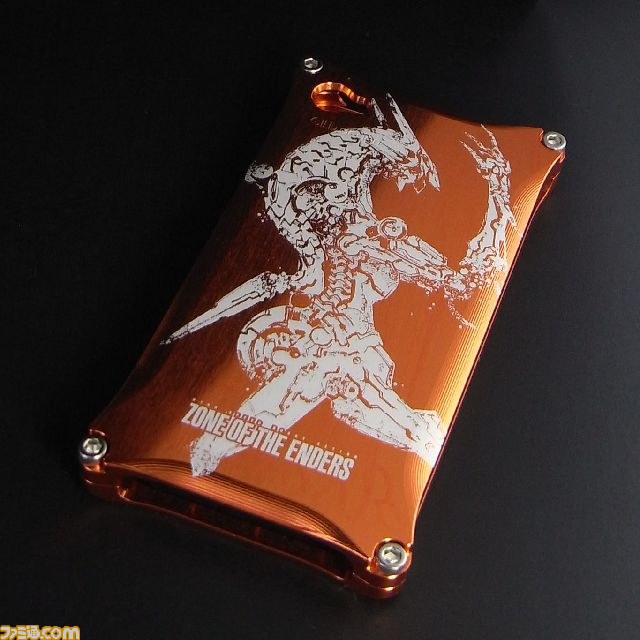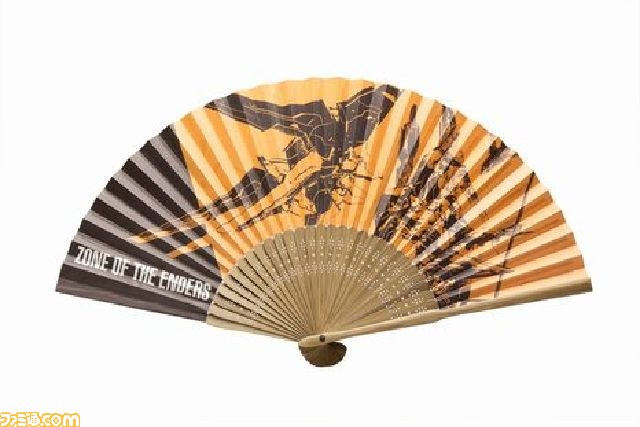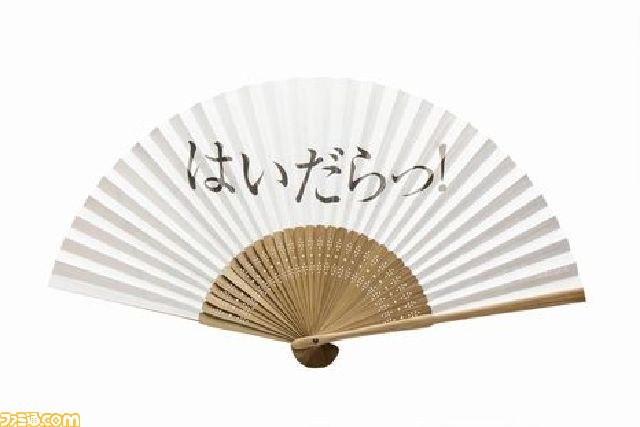 Source: Famitsu