Game software and hardware sales continute to decline, and during the month of October, sales have dropped 25%, possibly due to people holding off their purchases before the big holiday titles are released.
For the past 11 months, game sales in the US have been dropping. The trend continues during October, with game sales dropping a further 25%. The drop concerns both hardware and software.
The NDP group revealed the sales figures on Thursday
It is possible that October's decline in sales is due to the upcoming holiday game rush. Many AAA-titles, such as Call of Duty: Black Ops 2 and Hitman: Absolution, will be coming out very soon, and some gamers may simply be waiting to spend their money. Still, a few of the holiday games have already been released during October, and the holiday rush doesn't explain the past year of sales:
The NDP group revealed on Thursday that the industry's sales in the US have gone from $1 billion last year, to just $755.5 million for this year. Sales of games, excluding PC titles, fell by 25%, to $432.6 million. Hardware, including consoles, fell 37% to $187.3 million. Accessories was the only part of the industry where sales saw a growth; increasing by 5% to $135.6 million.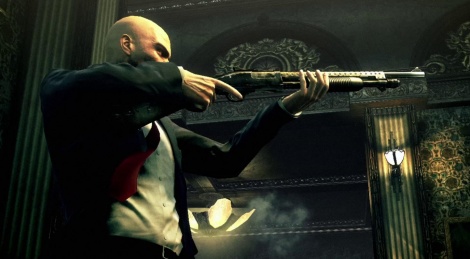 Hitman: Absolution, is one of this years holiday season releases, and will be coming out in November
Retail sales account for roughly half of the industry sales, the rest being covered by downloads.
One explanation to the drop in sales is that we're nearing the end of a console generation, and thus, consumers may be less inclined to throw money at their game systems. Feel free to come up with your own theories in the comments section below.