The HTC One S is the dual core successor to HTC's popular Sensation series of phones, and is being touted as one of the best Android products from the Taiwan-based smartphone maker this year. Although previously released in the West, the phone is finally making its way to China, but with an extra surprise.
The HTC One S utilizes a Qualcomm S4 dual core processor, and is designed on a brand new architecture, with bigger pizzazz thanks to its hefty 1.5GHz of processing power and 1GB RAM. The phone is finally making its way to China, and with a relatively low price of 2170 Yuan (around $347 USD for the non-Special Edition One S), the One S is shaping up to be an attractive choice for cautious buyers.
The Special Edition comes in a glamorous white model
Going into more detail on the specs of the phone, the One S has a sleek simplistic style designed to be easy to grip, with a thickness of 7.8mm. Instead of HTC's traditional choice of SLCD display, the One S instead possesses a nifty Super AMOLED screen 4.3 inches in size, whose 540×960 pixels drives a stake between it and older models in terms of display quality. The One S has an iPhone-esque aluminum alloy unibody casing, which feels great to hold.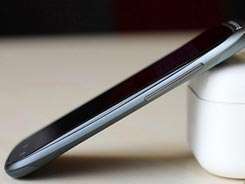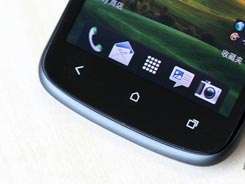 It's so thin you'd snap it if it weren't for the ultra-strong aluminium alloy unibody casing!!
Additional features of the phone include an 8MP camera with an F2.0 aperture lens, and support for 1080p video. The operating system is based on Android 4.0 and incorporates HTC's Sense UI. The MSM8260A series processor also boasts lower power consumption than previous members of the Sensation series, so it should give your battery a little more leeway too.
While the look and feel of the phone is identical to the US version, the Special Edition will feature a humongous 64GB of storage space, a huge improvement from the orignal 16GB, which should be plenty for storing your videos and mp3s. The exact release date for the phone has yet to be announced, but the phone should be out by the end of the year.
Source: tech.sina.com.cn