After having spent the last 2 weeks with the Sony Xperia X, I'm starting to think that the reviews you find on the net are overly critical of the Xperia X. It isn't a value-for-money phone and for a price at $898, I would have expected much more from it, saying that it's a horrible device would be an outright exaggeration.
Design
The Xperia X doesn't have a particularly eye-catching design. The squarish body alongside the glossy screen and chromish matte body on the rear makes it seem a tad masculine.
Looking at the front of the phone, you might think to yourself that the Xperia X just looks rather unremarkable. However, flipping it on its rear might change your opinion. Although the rear of the Xperia is just a plain chrome back, it actually looks pretty sleek and awesome. Maybe it's just me, but I love the rear of the Xperia X.
What I loved most about the design of the Xperia X is actually the SIM and microSD tray. Unlike normal trays that needs to be pushed out with a pin, the Xperia's tray can be just pulled out with your finger.
One interesting thing to note is that the fingerprint sensor is on the lock button at the side of the phone, not the front or the back, which isn't really anything to celebrate or condemn, but definitely fresh.
Hardware
Dimensions: 142.7 x 69.4 x 7.9 mm
Weight: 153g
Screen Size: 5"
Memory/RAM: 32/64 GB/3 GB RAM
Processor: Qualcomm Snapdragon 650
GPU: Adreno 510
Rear Camera: 23 MP, f/2.0, 24mm, phase detection autofocus
Front Camera: 13 MP, f/2.0, 22mm
Display
The Xperia X has a very vibrant display which I loved. The colour came off really nice and it alters the colour scheme according to what you are seeing. To be honest, I'm not sure how it does this, but it most certainly comes off very nicely.
The maximum brightness is awesome, using it under the sun doesn't yield any visibility issues. However, the minimum brightness isn't very satisfactory in my opinion, using it in the dark before bed wasn't a great experience since the minimum brightness is still kind of glaring.
Memory
With 32/64GB memory on board the internal storage, the Xperia X has a fairly standard storage size comparable to most android devices in this price range. Unless you are a video hoarder or someone who loves downloading games on end, the internal memory should suffice. Of course, if you wish to add in another microSD, it would most certainly give you more space and freedom to store media and apps in your phone.
Speed and Performance
Everyone hates lags, so does the Xperia X. Although it only sports a Snapdragon 650 processor, the speed of the Xperia X was really stunning. Using it for my daily work was an absolute pleasure. I experienced no lags at all even when I was running multiple programmes and there was no need to clear my apps in the app drawer.
The speed I felt was comparable to Snapdragon 800+ processors that tend to be found in the next tier of smartphones.
AnTuTu Benchmarks gave me a 73292 score, which isn't very remarkable to be honest, considering the Samsung S7 and Note 7 that are $200 more expensive have scores around 120-130,000. Of course, these benchmarks are not completely indicative of performance since I mentioned how fast the Xperia X felt when I was using it.
User Experience
The overall experience was rather pleasant to be honest. Although I was used to using a 5.5" and above screen, the 5" screen didn't make me squint at all.
Speed was more than satisfactory and the user interface was easy to navigate.
The only issue was the "screen overlay" thing where some apps required you to disable all of these permissions to use them, including games like Asphalt 8, which got really annoying at times.
Camera
The Xperia series is known for its high MegaPixels and the Xpera X is no different. With 23MP on the rear camera, you don't have to worry about resolution at all.
Details were sharp and clear without a doubt, both in well-lit and low-light conditions.
Colour and contrast wasn't spectacular but it was decent. I felt as if it could have been a little more vibrant personally. However, it is a good break from the usual oversaturated shots you get from other smartphones in the market.
Something I really loved about the Xperia's camera was the motion tracking capabilities. Even whilst I was travelling at 60-70km/h on a car, I managed to shoot clear photos of a neighbouring vehicle moving at that speed as well.
Battery Life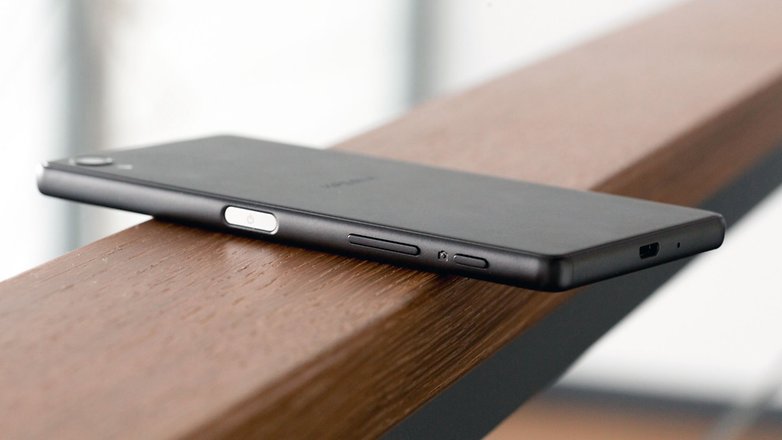 The Xperia X comes armed with a 2620mAh battery. Whilst it looks small on paper, it can last you quite awhile. I wouldn't rely on paper specs to judge a phone's battery life and benchmark tests aren't all that accurate either.
From my personal experience, the Xperia X can last you an entire day, not just your working hours, from 9am to 9pm without issues. You can be WhatsApping, using Google Drive, surfing the net and what not, and it should make it through the day by your side. If you game or spam videos on the other hand, you can expect the lifespan to shorten quite abit, from maybe 12 hours to 6-7 hours.
Charging on the other hand was kind of slow in my opinion, it took about 2 hours to get a full-charge. With other models this price already getting USB-C ports or quick-charging features, this was quite a disappointment.
Verdict
The Xperia X is a lovely phone in my opinion. It's just too expensive to put it bluntly. Is it worth the cash? Maybe? However I think that at this price, there are equivalent or better options.
Nevertheless, I loved the "xperience" and I think that the Xperia is a great 5" device. If you love Sony's line of phones, getting the Xperia X flagship isn't a bad idea at all.