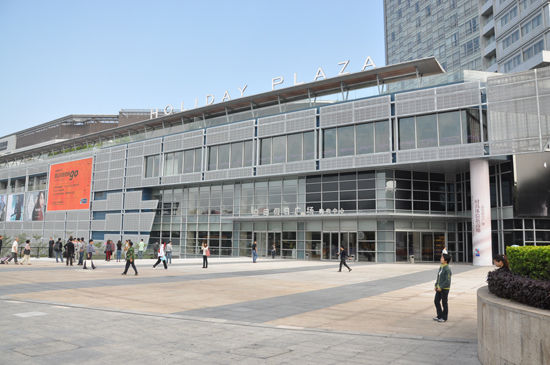 Apple will be unveiling their first ever Shenzhen based Apple Store this Saturday at 9 am in Shenzhen's YT Holiday Plaza, but today the media got first dibs on a sneak preview of the store.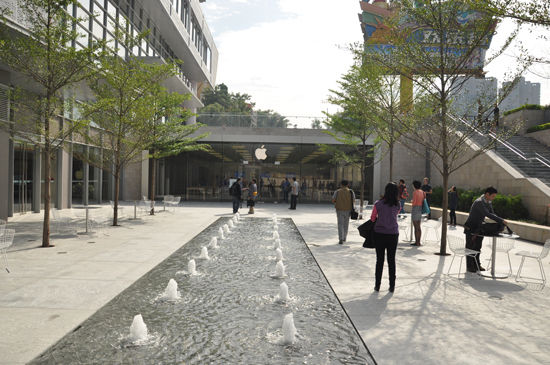 YT Holiday Plaza entrance to store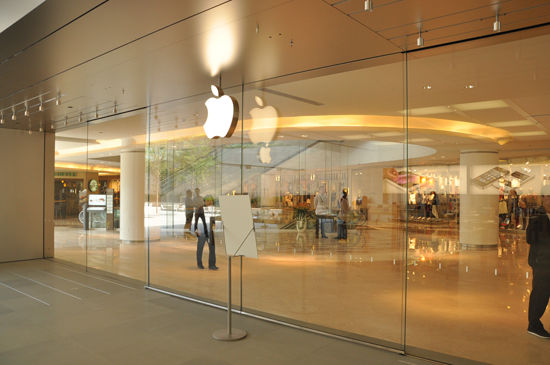 Opposite entrance to store in shopping mall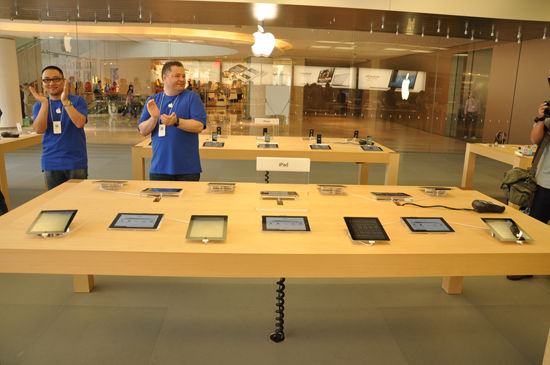 Tryout area for devices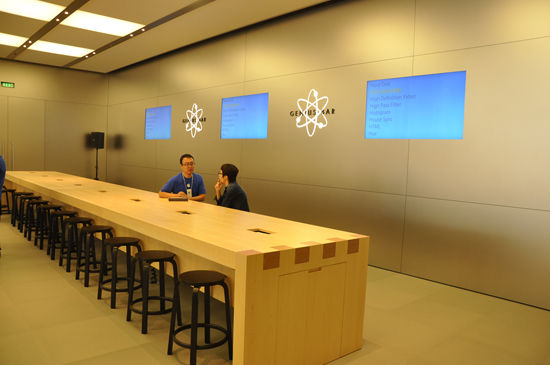 360 degree Genius Bar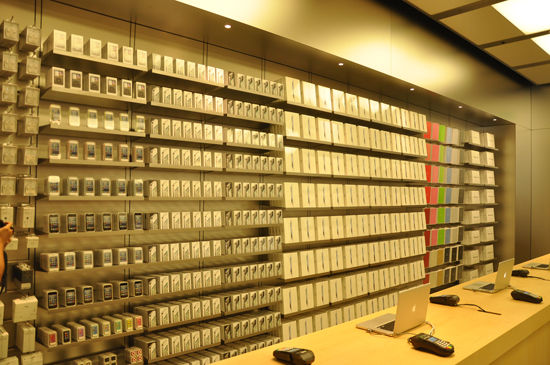 A mountain of iPhone 4S and iPad 3 devices.. (but no iPhone 5…)
This store is the first (official) Apple retail outlet to be opened in Shenzhen, and the 7th in China following Apple's Wangfujing store in Beijing. This occasion also marks the third Chinese city to have an Apple store, after Beijing and Shanghai.
Situated in the entertainment center of Shenzhen, the new store lies opposite the city's famous 'Window on the World' district, which is chocked full with luxury goods retailers.
Apple Store China's director Denny Tuza introduced the YT Plaza store to the media today as a special preview for what's in store for would-be buyers starting this weekend.
Situated in the first floor basement of a shopping mall, the outlet covers an area of 1000 square meters and lies entirely on one floor. This unfortunately means that there is no trademark spiral staircase in the store (yet). There are two entrances to the store, one facing the YT Plaza itself, and one which leads directly into the shopping mall in which it is situated.
Apple have gone all out in its search for staff and hired a whopping 250 employees from a total of 41 different cities across China. Workers at the store can speak a combined total of 6 different languages and should have no trouble pushing their wares onto visitors from any nation.
Apple fans in the region may also be pleased to hear of the triumphant return of the 360 degree open bar – the Genius Bar. Although somewhat common place in US stores, this is only the second time a Genius Bar has been set up in a Chinese store (the first being in Beijing's Wangfujing outlet).
The rest of the store is broken up into several areas, and users can easily find their way to the accessories section, iPad/iPhone section, or one of the trial areas (divided into child and adult space) where consumers may try out the latest iPhone and Mac computers.
The latest iPod touch and nano devices which debuted this September will also be on sale at the new store, and the iPod touch will start out at 2298 yuan (around $368 USD).
With another weapon to take on the Chinese market in their arsenal, Apple's next move is to build a new Apple Store in the city of Chengdu.
Source: tech.sina.com.cn