The successor to Ginwave's popular Gnote smart phone came out this month. It offers users a 5.3 inch screen that they can write on with an attached stylus, along with other industry-standard bells and whistles, all at less than half the price of a Galaxy Note 2.
The Gnote2 is part of a general trend toward bigger screens. It offers users a screen resolution of 960X540 to enjoy streaming and gaming powered by a dual-core ARM cortex-A9 processor. It comes with an 8 megapixel rear and a 2 megapixel front camera one would expect on a device like this one. It runs Android 4.0, and allows for 32GB of expandable memory via microSD. The added stylus should significantly increase the device's appeal to less tech-savvy users who are more comfortable operating the device with a peripheral.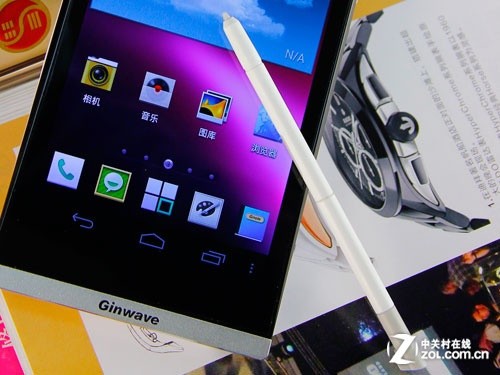 If you're saying to yourself that the Gnote2 is basically just a slightly downgraded Samsung Galaxy Note 2 then you have a point. Its processor is slower than the Note 2's 1.6GHz quad-core. In fact that was the main complaint it recieved from early reviewers in China. The Gnote2's screen is also 0.2 inches smaller than the Galaxy Note 2's, and also slightly thicker and heavier. Why should you care about it at all?
Selling for 2299 Yuan ($369) in China, the Gnote2 costs 60% less than the price of a Galaxy Note 2. O2 and Vodafone customers in the UK are getting it for free with their plans. If the device makes it into the US market, it may be a very attractive price if the pricing model remains consistent. Even smart phone users who aren't interested in cheaper, lower-spec versions of the most popular phones should know that their existence has an important effect of pushing down prices across the board. Phones like the Gnote 2 fill an important gap in the market.