Samsung's latest flagship tablet, the Samsung Galaxy Tab S3, is the shining star of the Android market. The Galaxy Tab S3 might just be what it takes to topple the iPad supremacy. Its sleek spartan body and world-class processor redefine what it means to be an Android tablet. Its HDR screen and Snapdragon 820 processor truly separates it from its competition in the market. However, this gorgeous beauty isn't going to go easy on your wallet at S$$898 and S$1,098 for the Wi-Fi and LTE versions respectively, so think twice before splurging on it.
Design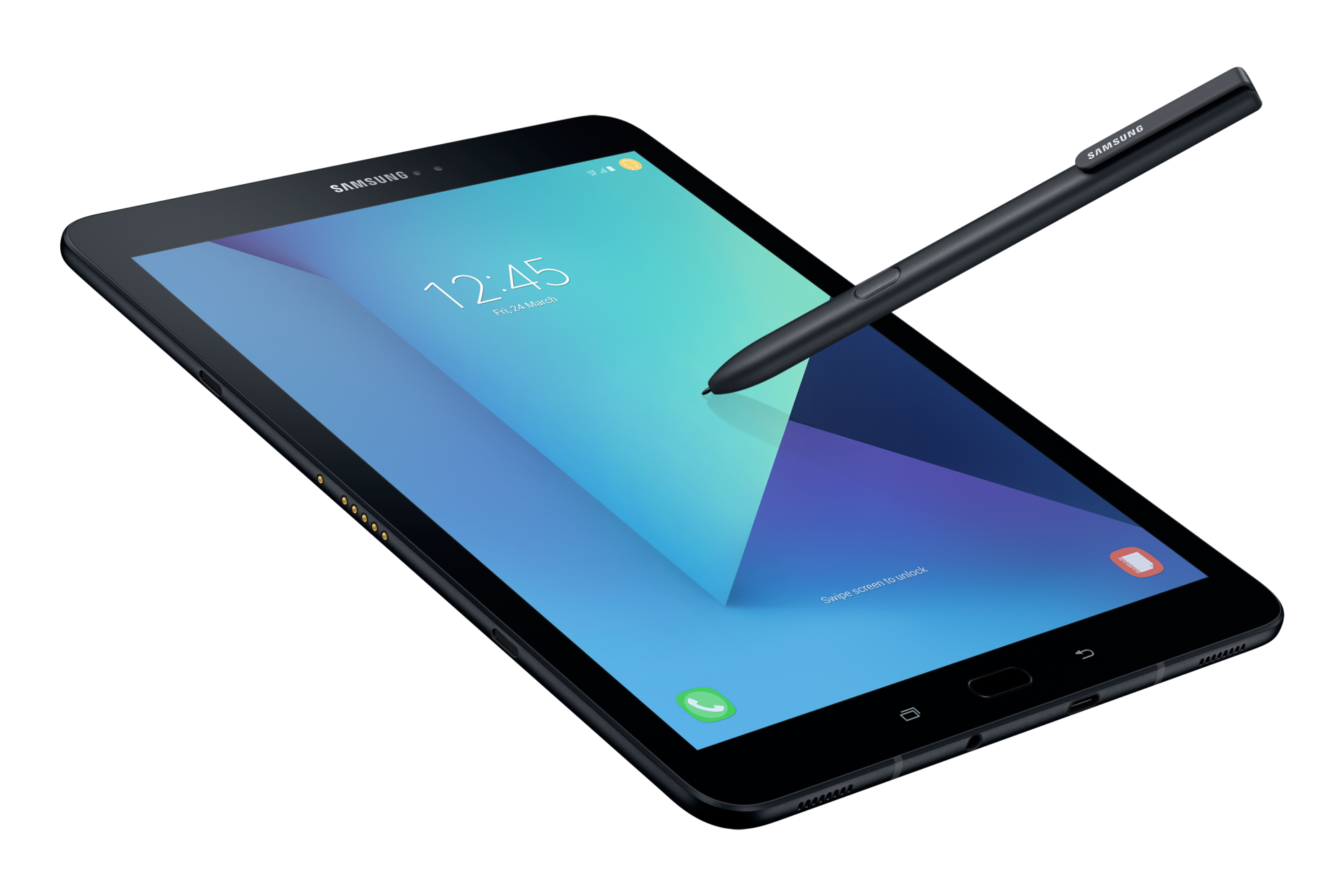 The Samsung Galaxy Tab S3 doesn't look radically different from its predecessor, but the little tweaks and upgrades here and there makes all the difference. It's sleeker, and rounder on the edges, giving it a very modernistic and chic feel, catering to the tastes to both male and female consumers alike.
What you'll notice when you hold you Galaxy Tab S3 for the first time is how thin and light your device is for a 9.7-inch powerhouse. It sports only a 237.3 x 169 x 6mm body and a light weight of 429g. Even the iPad Pro is a slightly thicker 6.1mm and a heavier 437g (not much of a difference, but still worth mentioning). Despite its slim build, it still feels quite sturdy with its luxurious metal and glass body.
The Galaxy Tab S3 is reflective on both the front and the rear, it seems like it's a direction Samsung has been taking as of late. Whilst I love how it looks, it usually ends up being a pretty bad fingerprint magnet, which is by no means fun at all and I usually end up having to wipe the screen quite often.
Unlike most tablets, this high-end flagship comes with a physical home button on the bottom that is armed with a fingerprint sensor. I noticed that the Galaxy Tab S3 had 4 speakers, which helps it project sound in a larger amplitude, which helps with raising the volume of whatever music or video you're playing, and that in general is always a good thing.
Display
Everyone knows Samsung devices have great display thanks to their Super AMOLED technology. Super AMOLED technology in general, gives Samsung devices their signature look and feel, which is that of a display with an infinite contrast where colours truly pop and come to love. Samsung took it one notch further by implementing HDR technology into the Galaxy Tab S3 to turn it into a multimedia powerhouse and all I can say is, job well done. Although I know that not many movies are capable of using your HDR technology now, it will definitely come in handy in the near future.
With a resolution of 2048 x 1536, everything appears detailed and there's nothing I have to be dissatisfied with the Tab S3 over.
Performance
Tablets usually don't pack on processors as powerful as this. The Galaxy Tab S3 truly went the extra mile by implementing a powerful Snapdragon 820 processor that's found in many top-tier smartphones into the new Galaxy Tab. It also comes with 4GB of RAM, which is ample for productivity purposes as well as 3D gaming.
Lags tend to be rare and infrequent with this great combination of chipset and RAM.
I don't think most users need a chipset better than this, but hardcore gamers who buy this device in hopes of using its HDR capabilities when it comes to mobile gaming might want to think about whether or not in years to come, if the chipset will become a limiting factor when games are built for better chipsets like the Snapdragon 835.
Antutu benchmarks gave the tablet a remarkable score of 94331 which is very impressive for a tablet whereas 3DMark gave the tablet a score of 2496, which is also incredible for gaming.
User Experience & Software
The latest Android 7 Nougat comes pre-installed on your new tablet. That's great because Android Nougat is just lovely, being powerful and user-friendly at the same time.
It is a slightly modified version though, where the Galaxy Tab S3 comes with a Samsung overlay on the Nougat. I quite like the Samsung UI, which is smooth and easy to use.
The highlight of my Samsung experience was probably the Samsung Flow which is an interesting piece of technology that helps facilitate communication between your smartphone and tablet to allow a seamless experience. You can now easily share files wirelessly, look through your notifications and answer calls on the tablet, although it probably is going to feel very strange. Receiving and replying SMS-es might seem like a better idea though.
Pen and Keyboard Cover
It was really nice for Samsung to have included the S Pen into the package for free, and you can also purchase an additional keyboard cover, which I strongly recommend if you are keen on using it for work.
The S Pen makes everything easier, especially if you need to draw or do some design work. Even editing photos and drawing on notes can prove particularly useful for students.
Verdict
I absolutely loved the Samsung Galaxy Tab S3, it is a pricey buy and it makes you wonder if it is better off getting a convertible instead. That is without doubt a valid question, but for those of you who value the lite-feel of an Android device and quite literally a light tablet to carry around, the Samsung Galaxy Tab S3 is the most powerful tablet that is probably the only thing that comes close to matching up to convertible laptops in terms of speed power and functionality in the market, of course, not to mention its astounding beauty as well.