At CES 2016, just a year back, Samsung had the debut of its Family Hub Refrigerator that cost US $6000. The epic smart fridge had Wi-Fi capabilities and a humongous touchscreen chock full of apps and cameras. This year, it doubles down and boasts 10 different models in its line of "Family Hub 2.0" fridges, which you will find in Las Vegas this year at CES 2017.
These 2nd-gen models will have four-door models as usual and new three-door models with "t-type" stylings that allow for a double-door freezer to match a double-door fridge.
Samsung's price range for the fridges last year was shockingly high, but its confidence that they will sell, shows that Samsung has got its eyes set on pushing these products further. Although the first generation of smart fridges didn't sell too well, Samsung remains confident as it believes that the first series was just a concept, giving the folks a preview of what a connected kitchen should look like, an attention grabber if you well. Selling wasn't really the goal.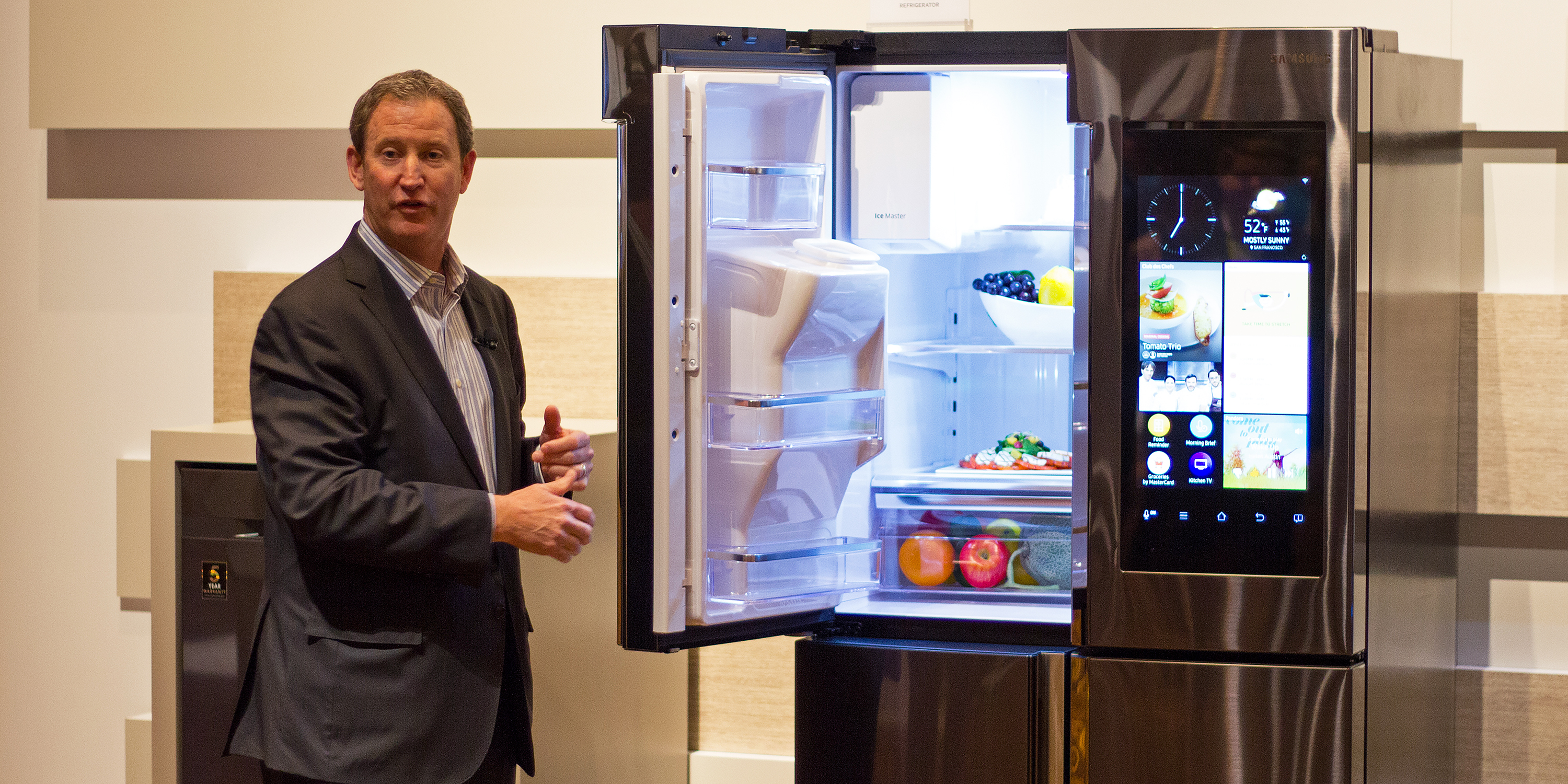 The prices have fallen to roughly the range of expensive non-smart fridges, which we think will serve it well, considering it is a luxury fridge. The newer models have yet to have their price announced, but most predict that it will be around that price point as well.
In terms of hardware, there hasn't been too many changes, it still has the fancy cameras and touchscreen controls, which got a minor upgrade based on feedbacks from customers. For instance, separate family members can each create their unique profiles now, so it's easier for them to see information relevant to them and alter important app settings.
What's interesting is perhaps the notable upgrade, known as Samsung's "advanced voice technology" which will now let you access the fridge's apps just by speaking. This will include checking the weather and managing both your shopping list as well your calendar. Online grocery ordering is even possible via Instacart and Groceries by MasterCard apps.
We don't know the price and availability of the new Family Hub models, but we think that they will be launched around summer time in the US.
---
About the Author
A Dentist-To-Be Dabbling in Tech Journalism:
Zayne is a writer who reports for VR-Zone, Stuff Singapore and The New Paper on all things tech-related. Follow this geek on Twitter, Facebook or Instagram!