Marvelous AQL recently opened the official site promoting their currently in-development PS Vita title "Oboromuramasa" (try saying that 3 times fast), scheduled for release on March 28 2013.
The new site from developer Marvelous contains never before seen screenshots and information about the mysterious (and virtually unpronounceable) game Oboromuramasa.
Originally released on the Wii back in 2009 (the American release was renamed to "Muramasa: The Demon Blade"), this game is a Japanese-style sword fighting action RPG set in ancient Japan. The game is set on the period of history from the stretching from the Edo ~ Genroku eras, and incorporates many aspects of Japanese history into the game, such as giant enemy crabs. (Just kidding about that last part.)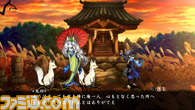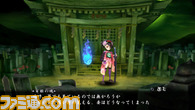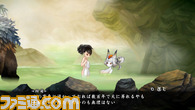 The game features a unique graphical style which is reminiscent of traditional picture scroll paintings, but is more than just a pretty face. Oboromuramasa will challenge users with its intense sword-based combat (and tongue-twisting title). If that isn't enough to whet your whistle, the PS Vita version will offer 4 brand new heroes, each with their own unique scenario (available via DLC.. groan).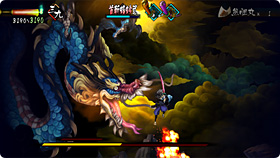 Judging from the art available on the new site, it looks like original protagonists Kisuke and Momohime will be back, although whether or not they will be playable, and how closely the PS Vita port will follow the original story is yet to be seen.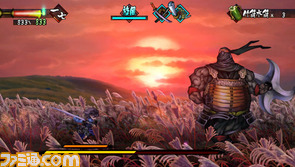 The game dazzled players with its unique graphic style back in 2009, and the game looks even more impressive on the PS Vita. The Wii release was met with intense popularity in Japan as it hit the top of the sales list and sold out all of its shipped copies within the first week of release. Hopefully the title will help boost the ailing Vita's sales somewhat when it arrives next March.
Official pricing for the game and whether or not you have to pay for DLC has yet to be announced.
Official Site (Japanese)
http://www.maql.co.jp/special/game/vita/oboromuramasa/about/index.html
Pictures courtesy of Famitsu