A new application has been created which lets you deblur photos at the touch of a button, and it makes CSI just a little less unrealistic.
Vladimir Yuzhikov, a software engineer working in image and signal processing, has created a windows application, "SmartDeblur", which allows the user to, at the touch of a button, sharpen up foggy and unfocused images. Yuzhikov explains that the app sharpens up blurring which occurs from both movement and poor focus.
This kind of blurring (ie, non-artificial blurring) has been impossible to fix with conventional software until now, and Yuzhikov explains that the mathematics behind it are 70 years in the making. Trying to fix blurring is thus not a particularly new thing, but actually succeeding is.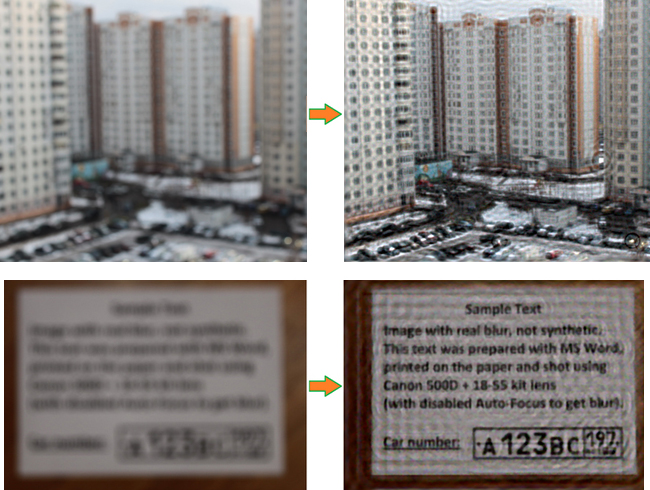 Examples of SmartDeblur's effects
The images are not perfect, as you can see above and it seems like motion blur is more difficult to fix than simply poor focus. There are artifacts all over the images, but that being said, the improvement they exhibit is very impressive indeed.
If you want a copy of the program, and again, note that it is for Windows only, you can download it here