Earlier today, new Diablo 3 game director Josh Mosquiera announced the new direction he will be taking the series in an official blog post.
The post entitled, Messages From Hell: The Future of Diablo III, has Mosquiera discussing the problems the series has had but also addresses the future that could unfold for the Blizzard title.
Mosquiera has quite an impressive history already in the games industry. He had worked as a writer and designer on games such as Homeworld and renowned series like Company of Heroes, Warhammer 40,000: Dawn of War, and FarCry.
He is definitely excited about the prospect of taking over from previous Diablo 3 director, Jay Wilson. He notes on Wilson's work, "we've built a solid foundation for the future of Diablo III and we're focused on staying true to the core essence of the game." Mosqueira notes that he was originally brought on to handle the console-side of the game but with his new role, he will be "pushing boundaries to evolve gameplay" with the upcoming ports. Mosqueira is positive about his role and hopes "the game keeps getting better and better."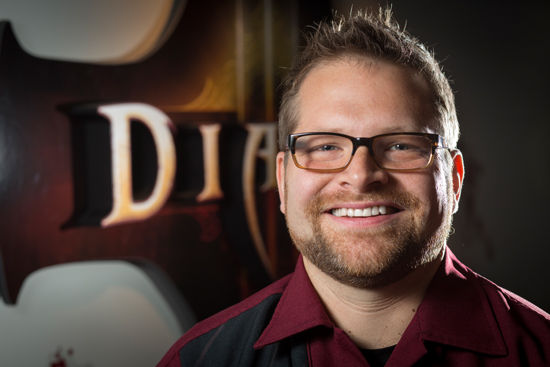 The new plans for the game include working on the PS3 and PS4 iterations, a new focus on making items feel important in the game's story and reducing "the impact of the Auction House" has on players and in-game interactions. Mosqueira says, they want "items to feel more meaningful, and we want players to be excited about the next loot drop." The new goal for loop drops is making "the loot experience more enjoyable for ALL players."  He has warned that this would include "reducing the amount of loot that drops" but would improve "the overall quality, introducing targeted Legendaries, and giving players ways to directly customize their character's armor-both visually and mechanically."
Before Wilson's departure earlier this year, he stated at GDC that Diablo 3's gold-driven and real-money auction houses "really hurt the game," and it looks like Mosqueira is hoping to improve on that, but also "preserving the core fantasy by cultivating the roots of the Diablo storyline." While no major release dates have been planned for the console versions of the game, it is possible the game will make an appearance at this year's E3, next week.
via Polygon