The Moto Z is the thinnest smartphone that I've ever reviewed. This 5.2mm modular smartphone is the latest flagship from Lenovo's Moto line of smartphones. The razor-thin device is one of the most fun devices in the market, that packs on a sharpshooter, a powerful core and an armada of upgrades that can be purchased separately. The Moto Z might not have the fastest processor or the world's best camera, but it sure is one all-rounded device that's worth watching out for.
Design
The Moto Z is an incredibly thin at 5.2mm, even thinner than the iPhone 7's 7.1mm thickness by about 30%. That makes it feather-light at 136 g, being the lightest 5.5" device I've ever held, and I sure love it.
The front of the Moto Z holds a fingerprint sensor, that can be used to unlock and lock the device. Most devices don't allow you to do the latter, and Moto's addition of this feature makes it absolutely a delight to use.
The round frame of the Moto Z is made of a premium aluminium frame which also helps it reduce the weight of the device, and it feels comfortable to grip.
The rear of the device also holds electrical boards which is where you attach your modules. The modules include a portable projector, a battery pack, a JBL portable speaker and a Hasselblad Optical Zoom camera attachment.
The Moto Z also uses a USB C attachment, and it has no headphone jack. There is an adapter available, but it faces the same conundrum as the iPhone 7, which can make things inconvenient for some users.
User Experience
Using the Moto Z was absolutely a delight. I never experienced any lags except when I ran over 10 apps simultaneously, leaving games and video players open at the same time. For day to day purposes, you should expect a smooth experience with the Moto Z. The Snapdragon 820 processor alongside its 4GB of RAM gave it a score of 109,395, slightly better than the Xperia XZ that's similarly priced. For S$899, it's speed seems fairly well-matched to its price.
What makes Moto Z a pleasure to use is its gestures. I don't know how it does it, but it wakes up when you hover your palm above the device and when you look at it. It also runs pure Android, meaning everything on it is Google-based. The default launcher is Google Now, which makes everything so easy and simplistic to use.
Modules make it even more fun to use. Watching movies whilst lying on your bed, using your ceiling as a screen, was an absolute delight. But I'll cover the modules in a separate article.
The camera is also pretty decent, a 13MP camera with a wide f/1.8 aperture and no shutter lags makes the camera a good shooter in both well-lit and low-light conditions. It's no Samsung S7 Edge though, it's camera can be considered to be above average in the industry, but for a flagship, it doesn't appear exceptionally spectacular. Details were fairly clear, but colour reproduction felt a little off at times. I often find the hues a little too yellow.
Battery life was fairly impressive for a device of this weight. Usually, a smartphone this thin would die pretty quickly, but the Moto Z held itself well, bringing home a battery life comparable to more smartphone 40-50% heavier than itself. I used the Moto Z fairly intensively, using it for 70% of the time it was powered on from 8-5pm before it gave up on me. However, with the Incipio battery module, the smartphone quickly powered back to life, so I pretty much continued abusing the Moto Z with my heavy smartphone usage.
Concluding Thoughts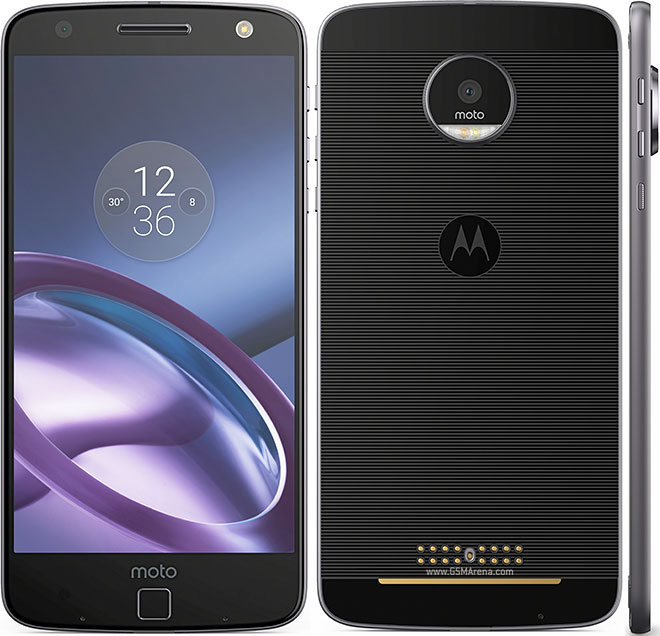 I really loved the Moto Z. It doesn't seem to shine in terms of its specifications, its not the fastest smartphone or the best shooter, but it's thinness goes unmatched and feels almost weightless. The entire experience feels really good thanks to small little features like the ability to both lock and unlock your devices using your fingerprint sensor, the ability to auto-activate the camera just by flicking your phone and so on. For S$899, the Moto Z is one of the cheapest flagships you can find, and it's more than enough for the general public, so if you want a flagship that I dare claim to be value-for-money, the Moto Z might be your best bet.
---
About the Author
A Dentist-To-Be Dabbling in Tech Journalism:
Zayne is a writer who reports for VR-Zone, Stuff Singapore and The New Paper on all things tech-related. Follow this geek on Twitter, Facebook or Instagram!