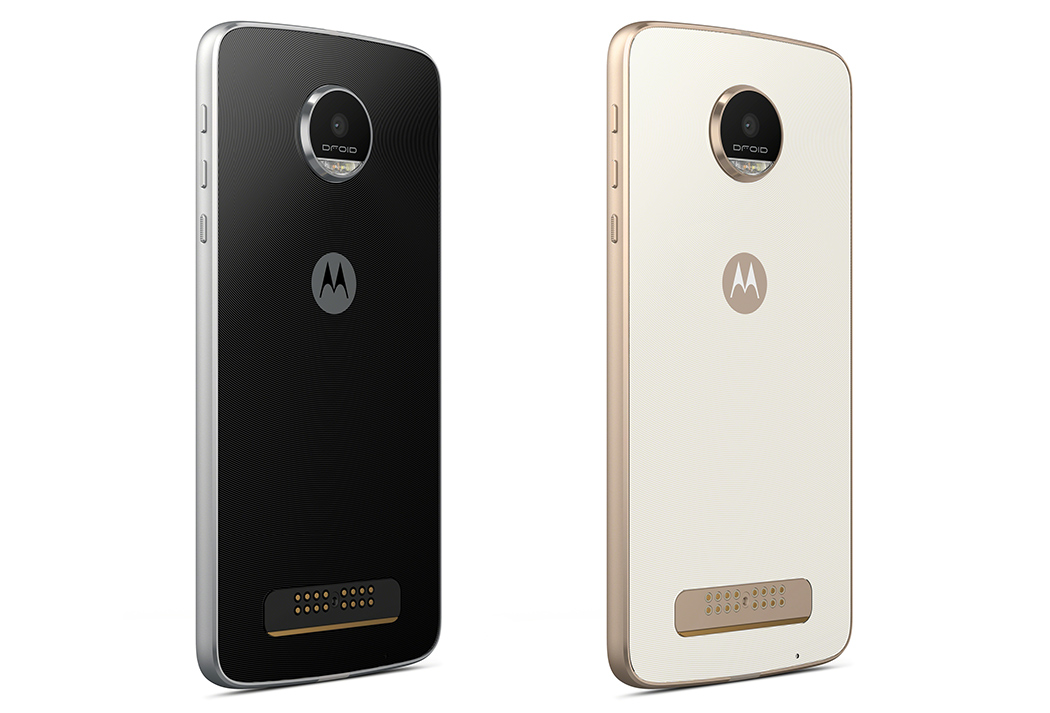 Launched together with the Moto Z, the Moto Z Play is its thicker and less expensive brother, but it's one powerful smartphone that is truly a valuable addition to the variety of midrangers in the market. With an outstanding battery life and a fast processor, this modular smartphone is something you should consider at its S$649 price point.
Design
The Moto Z Play is slightly thicker than the razor-thin Moto Z. The Moto Z Play comes in at 7mm thick, slightly thinner that  the iPhone 7. It has a clean cut design, with rounded edges that appeals to both men and women.
Unlike the 5.2mm Moto Z, the Moto Z Play has a 3.5mm headphones jack thankfully.
The modular smartphone allows for the attachment of 4 different modules on its rear, a portable power pack, a projector, an optical zoom attachment and a portable speaker amplifier. All of which can be attached to the rear of the smartphone. Check out the review of these attachments here.
User Experience
I love Lenovo smartphones simply because of their user interface. It doesn't really get any better than this. It really is stock Android, everything feels perfectly basic. It is just so simple to use and efficient because there is just no fluff or bloatware.
The modular experience adds the fun element to using the Moto Z Play, making it more than just a piece of hardware but an experience.
Being armed with a Snapdragon 625 professor, don't expect the device to have the speed of a Snapdragon 820 Samsung S7 or the Moto Z, but using it feels surprisingly smooth. I didn't really experience any page using the Moto Z Play. Even when I ran games, it handles itself just fine. It is slightly slower than the Moto Z, but honestly, if you are a casual user and not a geek like me you wouldn't really notice too much of a difference. Antutu scores give the phone a score of around 62k, comparable to the ZenFone 3 that's about a S$100 cheaper.
Anofher reason why I like the Z Play so much is because it has a spectacular battery life. Despite only having a 3,510mah battery, which is just above average. The Moto Z Play lasted me a full day without having to recharge at all even with fairly intensive usage. This triumphs the Moto Z by leaps and bounds. It then recharges itself miraculously using a USB Type C port using TurboCharging, much faster than your usual smartphone charging experience.
Camera
The Moto Z Play has a higher MegaPixel number compared to the Moto Z. It holds a 16MP camera instead of a 13MP one, but it has a narrower aperture of f/2.0 instead of f/2.2. You can easily open the camera app by just flicking your wrist, which is one of the few gesture features I liked on this phone.
Overall, I would say it spells midrange shooter. Resolution and details are great in well-lit conditions and colour replication is good. It doesn't quite have a crisp type of feel as opposed to flagship commonly found out there but it does well enough. In low-light conditions, it suffers the same issues as other midrangers, and details begin to fade and noise comes into the picture, especially when you zoom in.
Concluding Thoughts
The Moto Z Play looks good and feels good. Specification-wise, it isn't exceptional for its price, with a fairly standard processor and camera built in. However the user experience is smooth and fluid. The battery life is also a plus point and who doesn't love extra modules that click on like Lego blocks? It's exactly what I would look for in a midranger.