Mirror's Edge Catalyst released quite awhile back and I managed to get my hands on a copy of the Playstation version from EA. The novel hit that built its entirety around the concept of parkour was certainly a joy to play, but it was not without its shortcomings.
Intro
If you haven't played 2008's Mirror Edge, you are not alone. Prior to playing this game, I had no clue what Mirror's Edge was, but here's a brief sypnosis.
The world is now run by conglomerates in the dystopian city of Glass, the largest of them is K-Sec, owned by Gabriel Kruger who has monopolized the city with his personal security force.
Your protagonist, Faith, refuses to be part of this highly stratified and monitored society, so her cabal of "Free-Runners" live on rooftops and rely on running and delivery jobs to get by whilst evading the notorious K-Sec forces.
Plot (Spoiler-Free)
Having not played the first Mirror's Edge, it was quite difficult for me to jump right into the story, so my impression of the game went off to a rocky start. It took me several missions to figure out what I was doing or even who I was, but eventually I guess it made sense.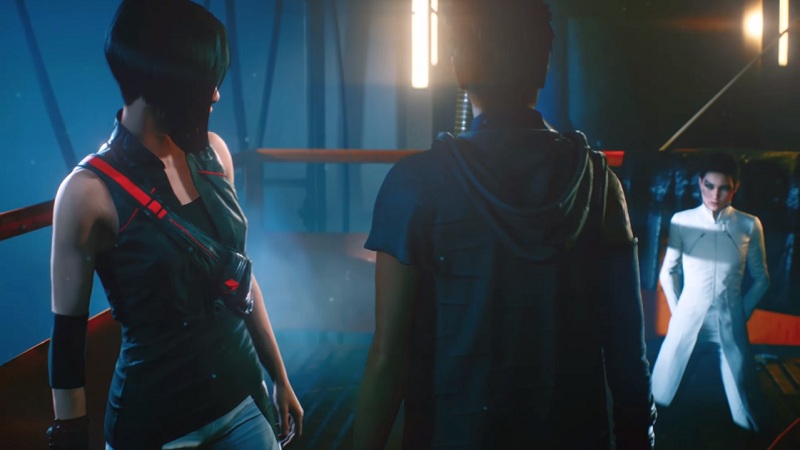 However, the plot wasn't very strong in this installment of Mirror's Edge. It was adequate, not very good, nor bad either. It was simplistic but lacked the richness that other franchises provide. At times, it wasn't very accommodating for new players who have no clue about the backstory for Mirror's Edge.
Gameplay Mechanics
Although the plot wasn't very satisfactory, gameplay was as fluid as ever. The smoothness at which Mirror's Edge carried out its parkour move is more than impressive. The ledge jumping and shoulder rolling action was nothing short of epic.
Jumping from building to buildings required skill, reflexes and finger agility that taxed even a seasoned Dualshock 3 user such as myself. The timing or ledge grabs and jumps were crucial to your speed and success in the game.
Combat was fairly exciting as you unleash several combinations of punches and kicks against Kruger's goons. By utilising your environment around you, you can inflict more damage than you normally could. Holding the left directional axis and kicking your opponent will send him tumbling in that direction. Should there be a wall, another opponent or a ledge nearby, he would knock into them and even fall over it, giving you the added advantage.
However, combat, unlike free-running in Mirror's Edge may get repetitive after awhile.
World Feel
Mirror's Edge Catalyst made this sequel into somewhat more of an open world game compared to the prequel, which is more fun in my opinion.
It allows you to go on side missions and jump around town like a hipster. Running around aimlessly in the game was actually surprisingly fun and somewhat….therapeutic. It even inspired me to try to go for a jog, which I subsequently gave up under Singapore's scorching sun.
Nonetheless, the blocky feel of the City of Glass was actually remarkably amazing and high-tech. The white design of the entire world felt great and added to the smoothness which the game possessed.
Verdict
Mirror's Edge Catalyst isn't a game I would usually play. Being an FPS gamer myself, Catalyst was an interesting change of genre and although there wasn't as much combat in the game as I wanted, I quite enjoyed the fast-paced nature of this parkour game that occasionally tested my wits with its free-running puzzles.
The heart-pumping running game is certainly quite an exciting game for those seeking a nice adrenaline rush, but the game's plot could still most definitely use some work.