Microsoft and AMEX are doing a promotional campaign together, where you'll receive $25 (or £25 in europe) for completing the Halo 4 campaign. Being one of the first to complete it on legendary, may yield an even bigger award.
Xbox360 players will see their wallets stuffed from playing games, as Microsoft has partnered with AMEX for a promotional campaign. Linking your Xbox Live account with an American Express card will give you $10/£10 credit on your card. In the US and UK you'll also receive coupons to AMC theaters, Pacsun and Carphone warehouse. Finishing the Halo 4 campaign on normal or harder difficulties will give you $25, or £25 if you're in Europe.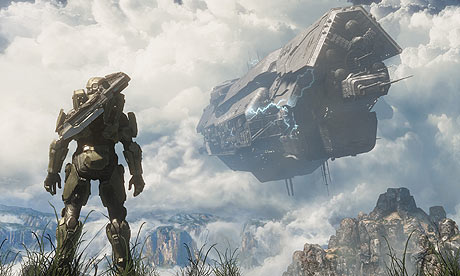 Get paid for doing this!
In addition to this, various achievements in-game will see you receiving credit, as well as coupons. If you happen to be one of the first 25 players to complete the game on legendary difficulty in the US, or one of the first five to do so in the UK, you'll be entered in a competition to win a trip to the E3 expo next year. Get playing!