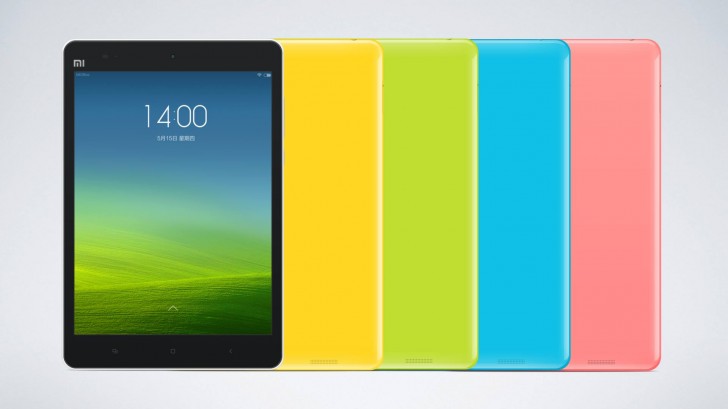 Xiaomi has consistently produced pretty powerful devices at an attractive price point. The Mi Pad 2 seems to follow this trend. The 8-inch budget tablet is built with a premium metallic chassis and sports a decent amount of processing power to pass off as a midrange tablet. It's only flaw might be the lack of storage on-board and the absence of SIM or MicroSD slots.
The Mi Pad 2 certainly feels like a premium tablet and not a plasticky budget spinoff from China. The sandblasted metallic body of the Mi Pad 2 is cool to the touch. It feels sturdy and solid too.
It's curved edges bear a kind of resemblance to the iPad and its dimensions of 200.4 x 132.6 x 7 mm appear similar to its Apple rival too. The Mi Pad 2 weighs 322g which fares on the lighter side of 8-inch tablets, so portability is pretty good on the Mi Pad.
It uses a USB Type C port, which allows for faster file transfer and charging, but it has no slot for expandable memory and doesn't allow a SIM card to be inserted so use mobile data on the go, which is one of the tablets' greatest flaw.
The display is also great, its IPS LCD display has a 1536 x 2048 pixels (~326 ppi pixel density), which gives it a detailed resolution and its 16M colour vibrance makes pictures really pop on the Mi Pad 2.
The Mi Pad's processor is also fairly capable. The Intel Atom X5-Z8500 processor on board alongside is 2GB of RAM is capable of handling fairly intensive applications and the device only lags when you begin running more than 5 apps simultaneously.
Antutu benchmark scores give the device a score of 69017, which is roughly in the ballpark of a upper to midrange smartphone, and it's certainly above most tablets it's price. It also has an Intel HD Graphics on board but the graphics processing unit on the device doesn't appear to be that good in reality. It lags pretty badly when you play Asphalt 8, do I wouldn't be using it for heavy 3D gaming.
For its price, its processor is actually really good for a tablet, however, the 16GB of internal storage on-board can be quite a deterrent for most users, since the device doesn't have an external memory slot for you to expand your on-board storage. If you are using it for multimedia purposes, you might find yourself having to ration space quite frequently to avoid memory shortage issues.
The software that runs the Mi Pad 2 is the MiUI, which is also kind of similar to Apple's iOS in design. The squarish icons with rounded corners really resemble the iOS icon shapes. There are tonnes of widgets you can use with the Mi Pad 2, to drag then around, and rearrange them, which is really nice. However, there is no app drawer, which is something I didn't quite like. Nevertheless, I found the software and user experience to be quite pleasant, giving it a good balance between aesthetics and functionality.
Verdict
The Mi Pad 2 in general is a really good tablet for its price. At US$175.90, you can't get a better tablet to be honest, so if you are in the market for a light tablet to surf the net, read books, and to utilise it mainly for productivity purposes at work or school, the entry-level Mi Pad 2 will work amazingly well. However, if you intend to use it for gaming or multimedia purposes, the Mi Pad 2 Android Version may not be the most ideal tablet for you, perhaps the Windows version may be slightly better instead.
Buy it here.