Xiaomi just recently announced the Mi MIX, an upgraded version of its remarkably affordable Mi Max phablet and on paper, the Mi MIX is an absolute beast.
The device will sport a 6.40" screen, which is way larger than the Samsung Note series' 5.7" screens. The screen size is only second to the Asus Zenfone 3 Ultra that has a 6.8" screen. I've never been a fan of ultra-huge phablets that are just too cumbersome in my opinion, but the Mi MIX is bezel-less. It doesn't even have a frame, so the screen of the MIX is pretty much all you see, making this phablet much more portable than any other phablet. This first of its kind design is certainly leaving us really excited.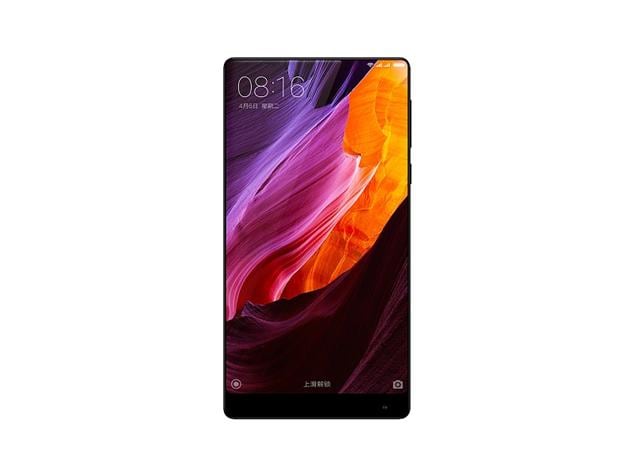 The device is also built with not glass, but ceramic, giving it a very glossy and luxurious feel. Due to the ceramic build, it's also known to be slippery, so getting a case for it might be a good idea.
The processing capabilities on this device is also a flagship killer. The Snapdragon 821 processor and the 4GB RAM on-board is even a better combination than the Snapdragon 820 processor found on the Samsung S7 Edge, so I expect an absolutely smooth and lag-free experience on this device. Gaming on this monstrous screen should be a joy considering it comes with an Adreno 530 graphics processing unit which is also a flagship level graphics card. Furthermore, the monstrous 128GB storage on board doubles that of flagships like the S7 Edge.
The 16MP rear and 5MP camera on board seems to be a default resolution found on flagship and midrangers, but more details have to be announced for us to better understand the quality of the camera. The design on the rear camera is pretty nice, with elegant 18K rings on the rear. There is also a fingerprint sensor on the rear, which has become a standard addition for midrangers and flagships nowadays.
All of these insane specifications will be fuelled by a 4,000mah battery, which we expect to be able to last you more than a work day.
The Xiaomi Mi MIX will be on sale in China from November 4, priced at RMB 3,499 for the 4 GB of RAM and I'm not sure how much the Mi MIX will retail for in Singapore or if it will be launched here, but if it is, I'm sure psyched for it.
---
About the Author
A Dentist-To-Be Dabbling in Tech Journalism:
Zayne is a writer who reports for VR-Zone, Stuff Singapore and The New Paper on all things tech-related. Follow this geek on Twitter, Facebook or Instagram!