One dual camera isn't enough for the LG V20. It needs quad cameras. Essentially, the LG V20 will come armed with a dual camera on the front and the rear of the device.
The LG V20 is pretty much a visual and audio beast. It's dual cameras on the front and the rear cameras capture excellent photos with high accuracy and it even reproduces audio with high fidelity because the DAC on the V20 supplies additional power to fuel high-end headphones which usually would require an additional power source.
Quad Cameras
The front dual camera has a resolution of 5MP, but a wide field of vision, capturing a huge 120-degree field of view whereas the rear camera comes with a larger 16MP camera.
Similar to the LG G5, the rear cameras actually pack on different resolutions. As such, you'll have make trade-offs at times. Should you choose the wide angle 135-degree field of view, you'll have to deal with the limited 8-megapixel resolution, but if you pick a normal 75-degree field of view, you can  shoot higher resolution 16-megapixel images. Opting standard field of view will allow you a larger 1/2.8-inch sensor size alongside an f/1.8 aperture.
V20 also has two screens. A secondary display sits just on top of the main phone's main 5.7-inch QHD display to show alerts and notifications.
Dual Displays
2 dual cameras aren't enough. You get dual displays with the LG V20 as well. Other than your primary screen, you also get a special screen on the top just for your notifications. Thus diffusion screen displays notifications so you can be more productive and much less distracted by those annoying banners.
Enhanced Audio
LG V20 comes with a built-in quad-DAC made by ESS. This means that your smartphone can power up heavy duty headphones meant for audiophiles.
Processing Power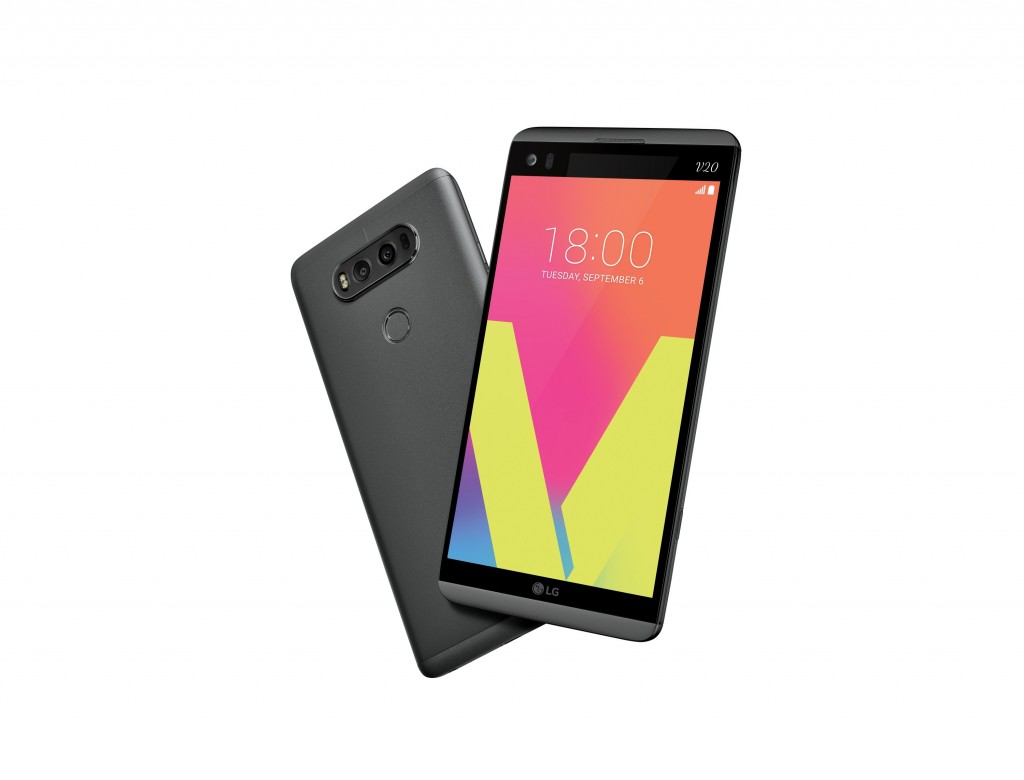 The LG V20 holds the Snapdragon 820 processor and a 4GB RAM. This is pretty much the top of the line combination for flagships out there, with only few phones such as the Asus ZenFone 3 Deluxe giving a better Snapdragon 821 and 6GB RAM processor in the market. This combination of RAM and chipset should pretty much give you a lag-free experience and a smooth time even running the most intensive games.
Battery Life
The battery life, from preliminary testings appear to be less than spectacular, with GSMArena giving it only a 62h endurance rating, which is about 60% that of the Samsung S7 Edge.
Finishing Thoughts
On paper, the LG V20 seems to be built like a smartphone for media enthusiasts who love shooting pictures, videos and enjoying excellent music. The device has great power and performance in addition to its remarkable capturing software. With a focus on a powerful rear shooter, the LG V20 might just be able to separate itself from the crowd of flagships in the market.
Full Specifications can be found here.
---
About the Author
A Dentist-To-Be Dabbling in Tech Journalism:
Zayne is a writer who reports for VR-Zone, Stuff Singapore and The New Paper on all things tech-related. Follow this geek on Twitter, Facebook or Instagram!