Instant messaging, is the future of communications. Meet-ups, calls and emails have their purposes, but texting, seems to have become a staple for both busy working execs and youths nowadays. With just a plethora of apps to use out there in the market, the incumbent WhatsApp has to constantly stay updated, or face getting eliminated by its competitors in both the App and the Play Store. So here are some of the latest features WhatsApp has chosen to roll out in its latest updates, and they sure are cool.
Guard Your Privacy
If you didn't already know, WhatsApp is now sharing data with Facebook. So if you don't want your number being passed around from division to division within Facebook, here's what to do.
Go to Settings > Account > Uncheck "Share my account information".
Mention Your Friends @
WhatsApp groups with tons of members inside can get really annoying. Sometimes, there are just too many people in a group and you feel like ignoring them all. Maybe your friends find the group full of spam too and stop reading through the messages. So how do you get the attention of a serial blue-ticker in the group who doesn't actually read anything? Mention him/her.
With the use of the @ symbol, you can give that particular person a notification within the group to get him/her to read the message, so just key in @buggersname and type your message subsequently.
Take and Send Better Photos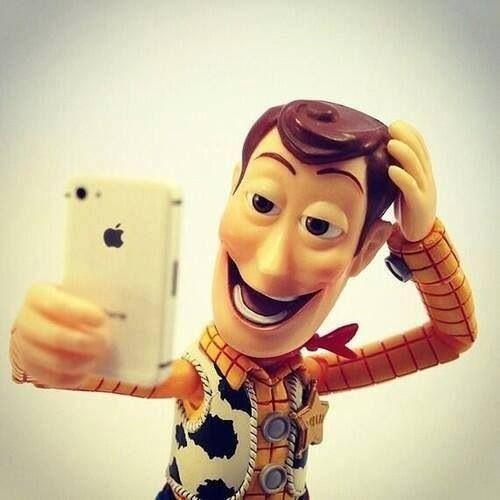 WhatsApp has come up with a way for you to take better selfies. When you turn on the front camera for a narcissistic selfie shot, the front camera actually brightens up all the way to full brightness to give you better light for the front camera to capture a better shot of you.
If you are taking videos, using 2 fingers to swipe up and down, will also let you zoom in and out of the video easily.
Post-processing is also now a possibility with WhatsApp. To make photos more fun and interesting, WhatsApp has decided to let you add texts to your photos, put in emoticons on the photo and draw all over it with a virtual marker too. Think Snapchat on WhatsApp, without the self-deleting function and the silly dog masks.
Quote and Reply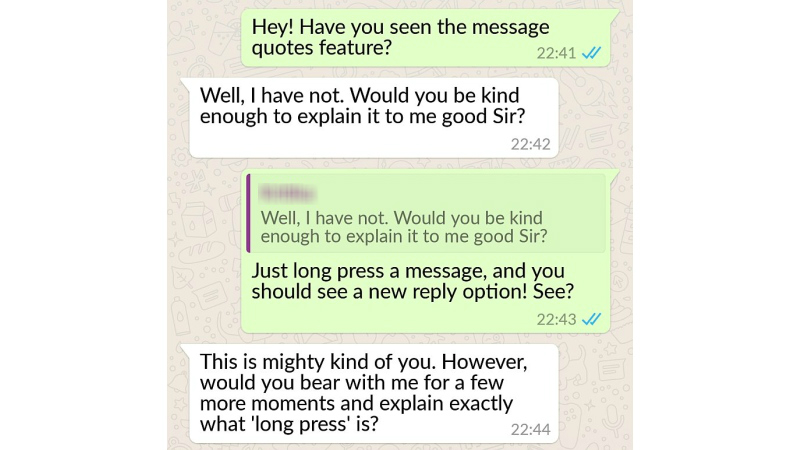 This one has been out there for quite awhile, but if you still don't know of its existence, here's what you need to know. Have you ever had friends who love spamming you with so many chat bubbles and when you reply them, it's hard for you to reply to each one specifically, and because you guys are having conversations about so many things simultaneously, it becomes one whole garbled mess? Worry no more.
Long hold the message you intend to reply, hit the reply icon and voila, you can now respond to a specific text, with the quote preceding your message to avoid tonnes of confusion.
---
About the Author
A Dentist-To-Be Dabbling in Tech Journalism:
Zayne is a writer who reports for VR-Zone, Stuff Singapore and The New Paper on all things tech-related. Follow this geek on Twitter, Facebook or Instagram!