Zhang Guangde, father of factory worker Zhang Tingzhen brought electronics manufacturer Foxconn to court this Tuesday after his son suffered severe injuries while working at Foxconn's Shenzhen factory. Mr. Zhang expressed to the court his extreme dissatisfaction with the transfer of his son to a comparatively cheaper hospital in Huizhou to receive treatment. He also stated that Foxconn should continue payment of his son's medical fees.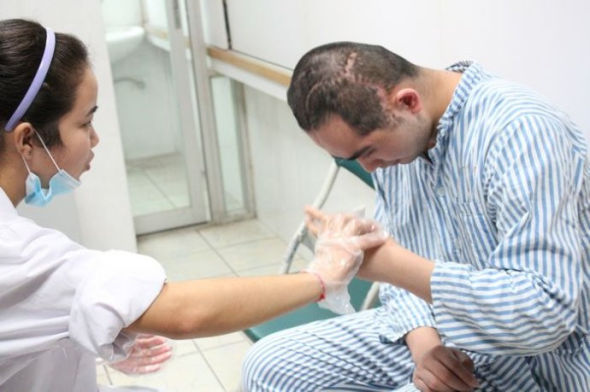 (Zhang Tingzhen undergoing treatment after obtaining severe injuries)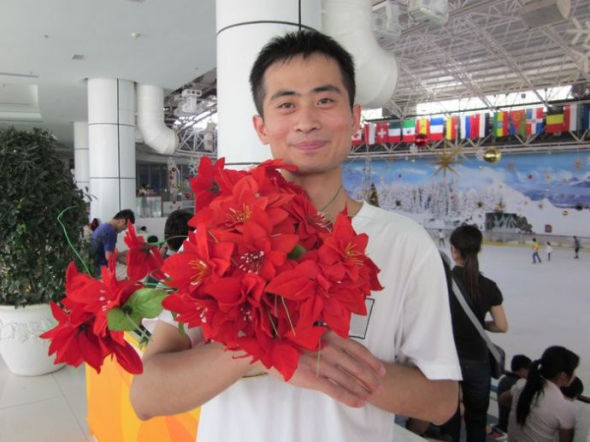 (Zhang Tingzhen before injuries obtained at Foxconn)
Zhang Tingzhen was injured while fixing a spotlight at the Shenzhen factory, where he suffered severe trauma to the brain after being electrocuted and falling to the ground. Tingzhen was saved from near-death after part of his left brain was removed.
Directly after the incident, Foxconn had originally paid Zhang Tingzhen's medical fees, however starting from this month the company notified the family that payment of medical fees would cease unless Tingzhen was transferred from the expensive Shenzhen to Huizhou, which is situated some 69km away.
Zhang Guangde's plea stated that Tingzhen's fragile state could not bear long distance travel, and that Foxconn should continue payment of medical fees for treatment in Shenzhen.
Zhang's lawyer presented to the court several items of evidence including his time of hospitalization, his salary record, and affidavits from coworkers which proved that Tingzhen did indeed receive injury while working at the factory.
Chinese factories have a long standing trend of hiring workers from areas with a lower average salary, and having them work in areas with higher commodity prices, in an effort to lower expenditures. Foxconn denied allegations of using such a strategy when employing Zhang.
Earlier this month Foxconn made a statement to CNET expressing: "Chinese companies are required to purchase insurance for their workers via a government social security system. This makes it impossible for any company to gain a profit by giving workers low wages or employing people from areas with a lower median salary. Government issued social security compensation is different in each area, and Foxconn have already guaranteed Zhang Tingzhen's family compensation for any difference in social security which arises as a result of their moving to Huizhou. We have guaranteed this regardless of the fact that we have no legal obligation to do so, simply because it represents the best interests of Zhang Tingzhen."
Source: tech.sina.com.cn