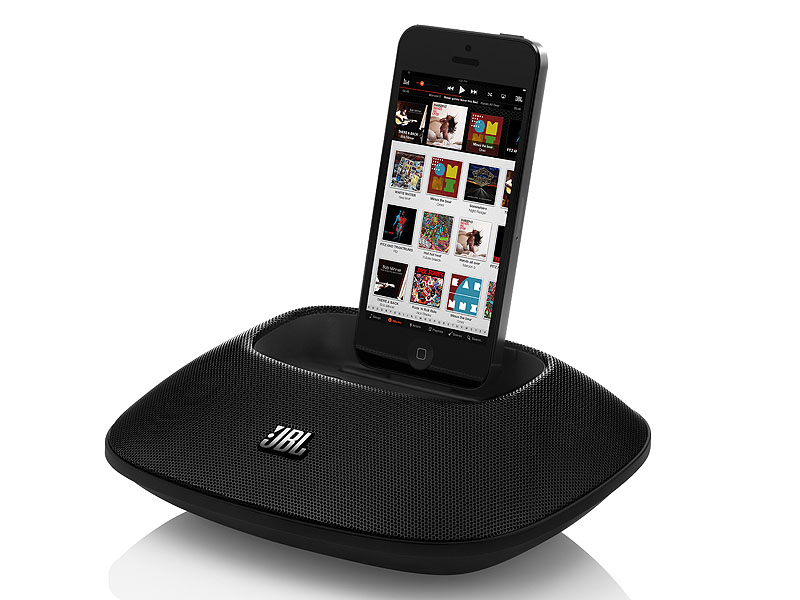 The folks at Harman International are a brave bunch, releasing a speaker compatible with only a handful of devices. However, those carrying iPhone 5s and looking for a boost in volume should be grateful; their Lightning ports finally have a use!
Launching in early December in Harman's JBL brand, the Onbeat Micro has an estimated price of 9.980 Yen ($122). Like it's simpatico partner iPhone, it comes in both black and white colors, but the white model apparently won't be available until January 2013.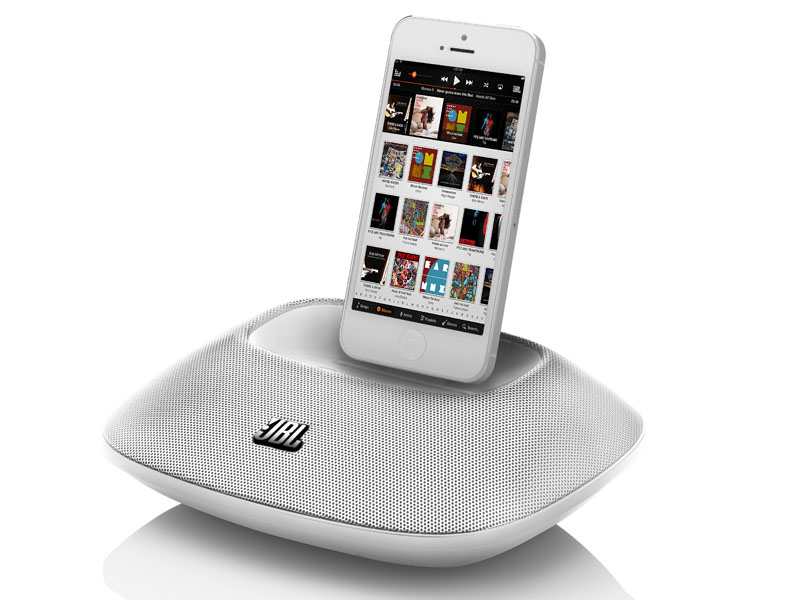 The Lightning port, while still not quite as ubiquitous as say USB or even Firewire, has been getting a fair amount of exposure due to Apple's big sellers such as the iPhone 5 and iPad mini. Any Lightning compatible player can be placed directly onto the device and it will connect to the speaker. In addition to the iPhone 5, it is also compatible with the 5th gen iPod touch and 7th gen iPod nano.
This speaker also got some press coverage at the previous Apple press release held back in September when the latest iPod touch and nano were unveiled, as it was given as an example of Lightning connector compatible products that can be used with the popular music players.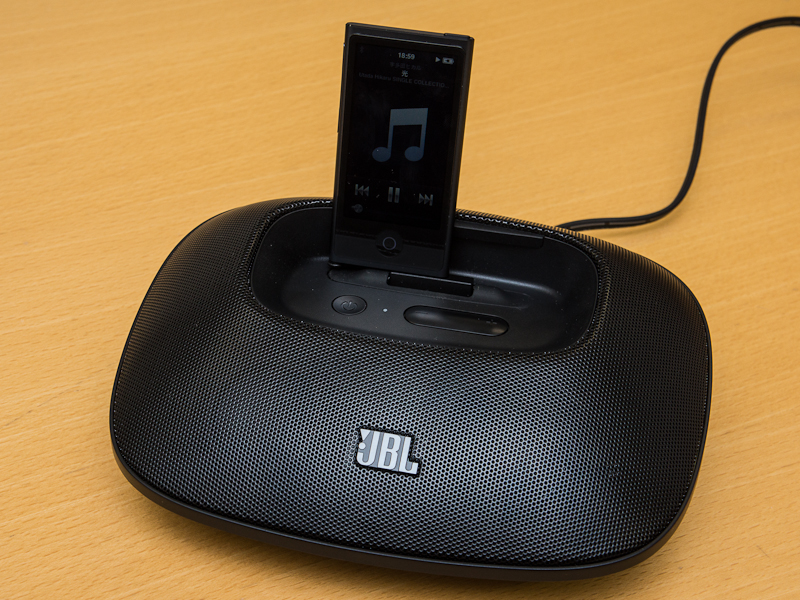 If you want the speaker without having to pay Apple Tax though, don't worry! There is still a USB port in the back of the unit, allowing you to connect USB players and also other iOS devices using a USB to Dock cable. It even comes with a mini-stereo analog port too.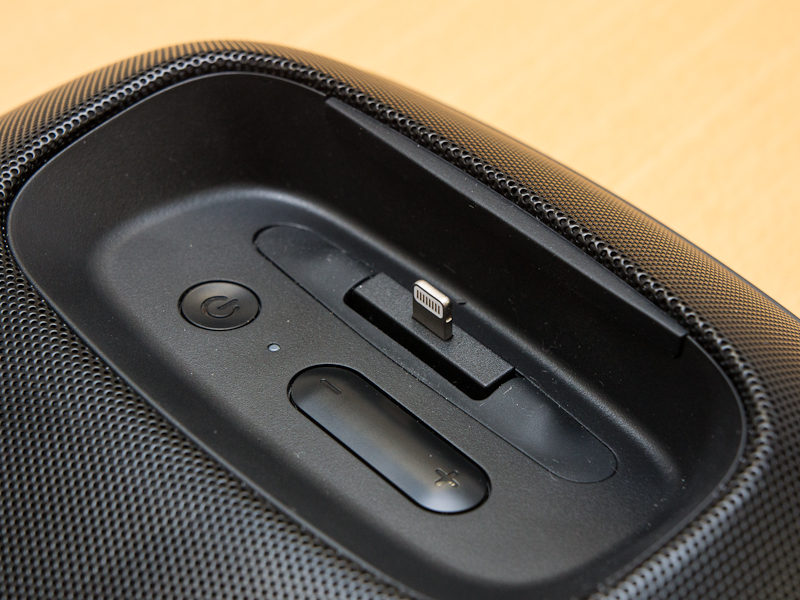 The device comes with an AC adaptor, but can also run on 4 single-cell batteries. Another cool feature is that its possible to charge your music player when its connected to the speaker when it is running on AC.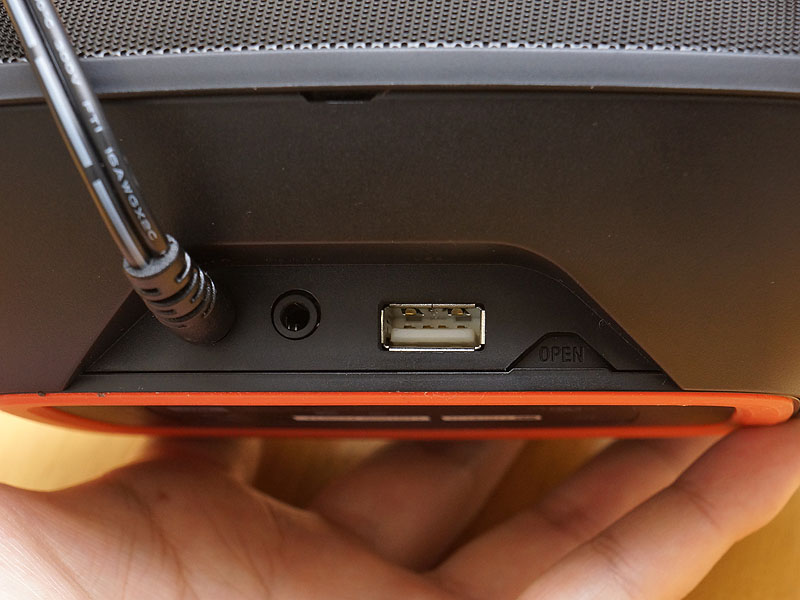 The speaker contains two full range 25mm diameter bases facing upwards from the base of the unit, and even though the device itself is rather small, placing it at a higher location can give you the rich sounds you want to pervade through your living room.
The speaker's amplifier is digital, with an output of 2Wx2ch. It has a playback frequency band of 110Hz~20kHz, and utilizing its own unique digital signal processing feature, playback on the speaker has a natural feel to it.
The dimensions of the device are 168x168x54mm, and it has a weight of 360g.