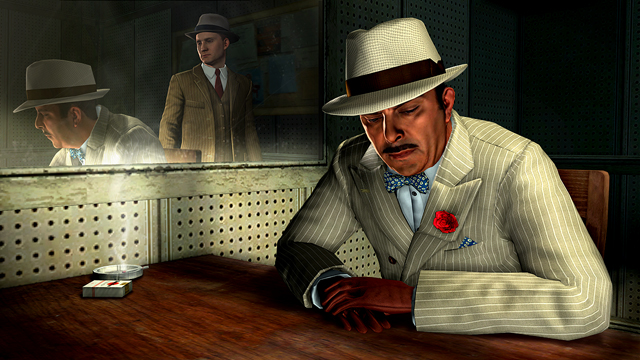 LA Noire was an incredible game but sadly left a company in ruins. Former Team Bondi employees are working on a brand new studio and hope to really make a difference in the local Australian games scene.
When Team Bondi went bankrupt in 2011, no one could foresee it's developers ever working again, let alone working with a large company like
Rockstar Games
.While their one and only title, LA Noire was a huge hit during that year, the developers struggled to get the game developed on time, and the final blow came when the company was closed and the entire staff laid off. Luckily, many of the developer were picked up by the company KMM, owned by Australian film producer and director George Miller (Happy Feet, Mad Max). Unfortunately, KMM has had a lot of recent layoffs, but one man decided to not let that keep him down.
Alex Carlyle was a former Team Bondi and KMM employee who decided that his future wasn't in big AAA titles, but in smaller indie games, and so
Intuitive Games
has been launched in Sydney, Australia. In the same city that spawned companies such as MicroFort and Epiphany Games, Carlyle is trying to make it big by starting small. Speaking with MCV Pacific, Carlyle has noted the importance of staying in Australia and overcoming the common "drive which is leading everyone to Canada or the like." This was seen in the mass exodus when video game companies such as Krome, closed shortly after Team Bondi.
But Carlyle isn't doing it alone. He will be working with Kelly Baigent, a story board artist whom he worked with on Team Bondi. Baigent has also been working with the company Tui Studios, who handle animation and app creation, which could be a big asset for Intuitive given LA Noire's unique style and mysterious motif. 
Carlyle told MCV. "I want to stay here and make games and hopefully be able to sustain a small studio, provide employment and jobs here." Their plan is fairly simple, as they will bring in local developers 
as contractors rather than hiring full-time workers, a common practice for indie startups early on in the game dev game.
They already have a
Facebook
and
Twitter
page to get things rolling, and we'll keep you up to date if any big news from Intuitive comes through about their exciting future.