The Apple iPhone is pretty much the most popular phone in the market. Everyone wants one. Whether you're a kid trying to look cool in school, an executive attempting to look professional, or just a tai tai who wants to show off to her clique of housewives, you want that latest iPhone, even if there are better Android devices out there. So what's up with this obsession over this Apple device?
A Marketing Illusion?
Apple's marketing strategy pretty much hinges on the Apple Experience. Apple doesn't sell hardware, it sells an idea, a notion. USD$1.8 billion worth of "experiences". That's how much Apple shelled out on advertising in 2015, and we just suck it all up. Apple has made it seem like you aren't living up to your full potential if you don't own an Apple device, that owning an iPhone, or a MacBook is hip, and it means that you've kind of made it in life.
Everyone is using the iPhone now thanks to the incredible marketing department at Apple. Your favourite businessmen, role models, celebrities and entrepreneurs are all using the iPhone. It's only natural for you to want to follow suit.
Nailing the First Impression
If you were once the best, everyone would remember you for being the best. Roger Federer isn't the best tennis player anymore, and David Beckham is long retired, but when you think of the Wimbledon, or the EPL, those are the guys you think about. Back in 2007, when Apple launched its first iPhone, it made waves and it was known to be the best smartphone in the market. Android devices at that point, were no match for the iPhone. Even though Android devices now have improved by leaps and bounds, with cameras, processors and user flexibility that outperforms the iPhone at a lower price, those not within the tech field, would naturally be in league with the idea of iPhone Superiority.
Stuck for Life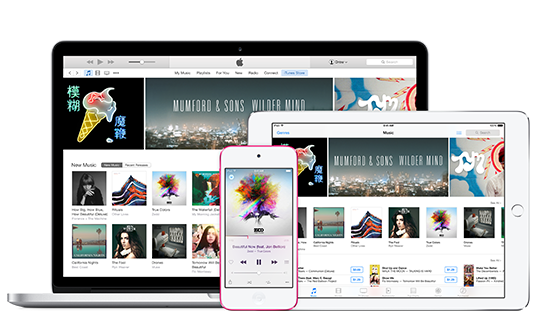 If you've stepped into the Apple life, it's hard to get out. It's not just that you cling onto your ultra-fast user experience, but its really quite hard to transition out of the Apple ecosystem. Apple has made itself so exclusive, so rigid that it's so troublesome to go to the dark side. Trying to remove all your mail from the iCloud system, transfer contacts, and move your music from iTunes to an Android system is tedious. In fact, tedious is an understatement. This has caused significant inertia for iPhone users who've decided they have had enough for paying overpriced phones that have no significant improvements from year to year.
Great Camera and Unique User Experience
Until now, you might have felt that I'm rather biased against the iPhone. You might be right. As someone who ditched his iPhone 5S for an Android device, I've switched over to the dark side after being tired of Apple's rigidity. However, I will concede, that the Apple interface, is something I will always reminisce about.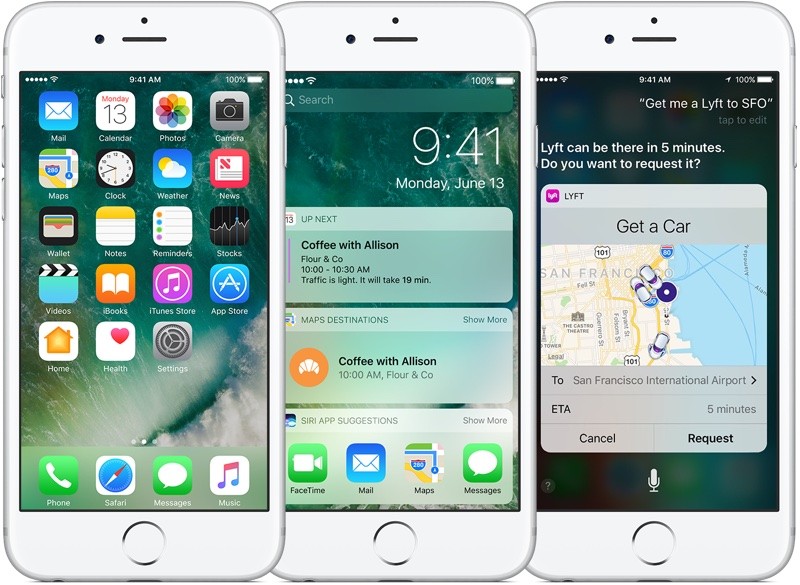 I love how beautiful the Apple's iOS is. As iOS upgrades itself, Apple never ceases to find interesting ways to make its simple interface more and more aesthetically-pleasing.
Even the plain hardware is sleek and elegant. Although it hasn't improved much, its still a classy device that appeals to both men and women alike.
What's more, the iPhone camera is fantastic. It doesn't have a particularly high resolution that can compete with other Android devices, so if you want to showcase your photos on projector screens, it might not be the best, but shooting Instagram photos and photos meant for mobile viewing or viewing on a monitor is the iPhone's niche. The shutter speed is nearly lag-free and colours come off incredible nicely. The image stabilisation on the iPhone alongside its powerful burst shot features make the iPhone camera a force to be reckoned with.
The iPhone also packs on great speed, which scores really highly on AnTuTu benchmarks, so you pretty much get a lag-free experience with the iPhone.
All of this comes at a high price though.
Concluding Thoughts
For those with the cash to spare, the iPhone is a natural choice for the average consumer. Most non-techies who don't keep up with the smartphone industry naturally assume that iPhones are the best devices in the market. They are definitely good, but in my opinion, still too rigid and overpriced. However, if you are willing to pay a few hundred more just to save yourself some "thinking time" or if you just want to fit in with everyone else, go ahead and grab yourself an iPhone and join the Mac Cult.
---
About the Author
A Dentist-To-Be Dabbling in Tech Journalism:
Zayne is a writer who reports for VR-Zone, Stuff Singapore and The New Paper on all things tech-related. Follow this geek on Twitter, Facebook or Instagram!