For those busy folks who are always in need of an extra charge, Japan Trust Technology have teamed up with Energizer batteries to release an external battery which can power your notebook for just a wee bit longer.
The battery in question is an Energizer XP14000 mobile battery, which has a capacity of 14,000mAh. The unit is selling at an open price, but current estimates put an RRP of 15,800 (~94USD) Yen on the device.
A lack of connectivity would be fatal for a product like this, and Japan Trust Tech have made sure not to make that mistake. The battery is able to output at 19V/3A, and comes with 6 different kinds of AC connectors. In addition to this, the battery pack also comes equipped with 5V/1A and 5V/2.1A output USB ports, which means that you can also use the nifty little unit to charge up your smartphone, iPad, PSP, or 3DS on the go. Gamers rejoice.
Despite its small size, apparently the battery carries enough juice to power an Atom based netbook for an extra 4.5 hours (under moderate usage conditions). Not bad at all.
Speaking of its size, the exact dimensions of the XP14000 are 155x98x23mm (Width x Length x Height), and it has a weight of approx. 375g.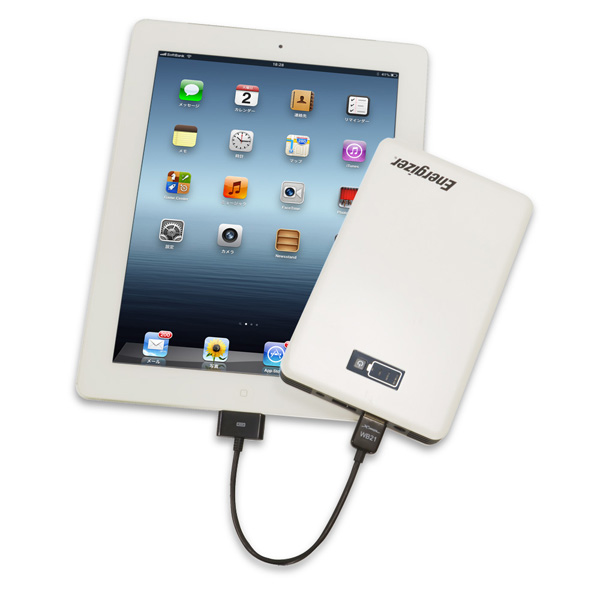 If the aforementioned myriad of connectors still weren't enough for you tech geeks, you can still order the device with an optional 12, 15, or 16V voltage converter cable. And as an added bonus, users who purchase the battery pack are also offered up 2 free connector adaptor chips (although you do have to fork out for p&p when you order them).
Head on over to Japan Trust Tech's homepage for more info.