DJI, a Chinese tech company currently leading the consumer drone industry, has announced the DJI Mavic 2 Pro and Mavic 2 Zoom. These two additions diversify its compact, foldable drone series, with the Pro offering an iteration with high optical quality, and the Zoom, featuring the brand's first optical zoom lens-equipped drone.
The DJI Mavic 2 Pro headlines the series as the bigger sibling, featuring a 20-megapixel camera that has been designed alongside Hasselblad, a Swedish photographic icon which had devices sent to the moon. DJI had, in reality, earlier obtained majority shareholder in the legacy brand, though the drone maker maintains this collaboration extends far beyond emblazoning an additional logo for street cred.
The DJI Mavic 2 Zoom trades the Hasselblad branding and high-resolution sensor for a 12-megapixel camera with a zoom lens that extends to a 96mm equivalent focal length.
Both Mavic 2 devices are 4K-ready, and feature user-friendly touches we have grown to love with DJI drones. Autonomous flying and recording functions on previous DJI models are all present on the latest Mavic 2 iterations.
But most interesting are the two new functions DJI has added to the arsenal of tricks on its drones. The DJI Mavic 2 Zoom now features a dolly zoom feature, not unlike the perspective trick popularised by Alfred Hitchcock.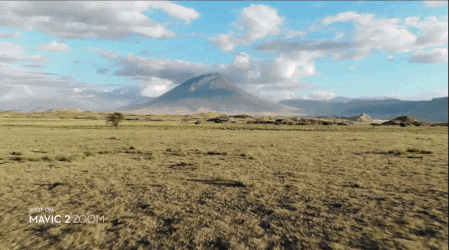 A hyperlapse function is also available on both drones, and is essentially a moving timelapse.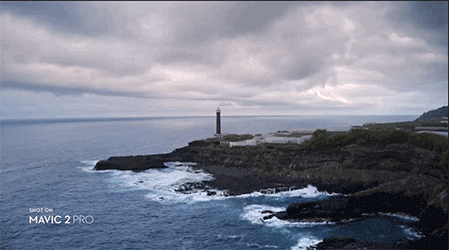 Both drones are very similar in build and form, maintaining the handy folding arms of its predecessors. This means they fold down neatly to fit into your everyday backpack.
They also are able to clock up to 31 minutes of flight time on a single charge (they both have removable batteries), and can fly up to 44mph (71kph). They also have 8GB of built-in internal storage.
The Zoom costs USD 1,249 (SGD 1,713), while the Pro retails at USD 1,449 (SGD 1,987) and is available online internationally at present. Local pricing and availability in Singapore has yet to be announced.