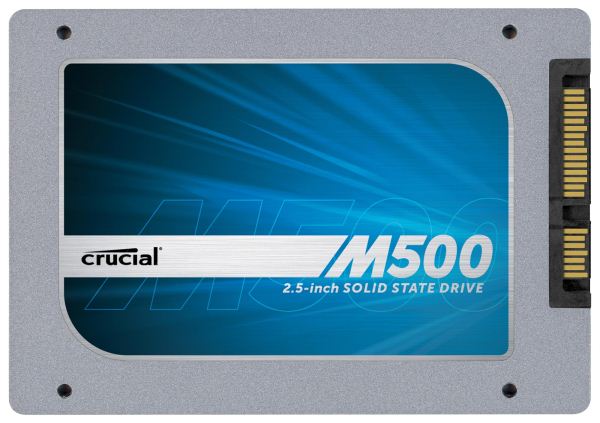 Crucial's M500 Solid State Drive has been released for a relative bargain, leading the way towards SSD drives one day becoming cheap enough to take over from the traditional HDD.
Crucial revealed their new SSD, the M500, back in the Consumer Electronics Show in January as a successor to their M4 drives. The M500 conttains 20nm multilevel cells with NAND flash technology and has now been priced and is available for purchase.
The 960GB version is selling for $570 ,which comes out to around $0.60 per GB. This may be a lot of money to shell out for a drive, but for a large capacity SSD, it's a bargain. Many other drives on the market with a similar capacity can go for upwards of $1000.
As with most things, the price per GB increases with smaller drives. The Tech Report has done the math and has anounced that the 120, 240 and 480 GB models will cost $129, $202 and $363 respectively; that works out to $1.08 per gigabyte for the smallest model and $0.76 per gigabyte for the 480 GB model.
The M500 is fast, delivering 80,000 IOPS and being able to read at 500MB/second and write at 400MB/second. Inside the SSD is Marvell 88SS9177 controller that uses custom firmware and hardware encryption.
The SSD also uses evice sleep technology, which uses 150mW while in use and just 5mW while asleep, aiding in heat redution and cutting energy consumption. Crucial claims that the M500 uses 93% less power when in a sleep state, than its predecessor, the M4.