Who let the dogs out? Call of Duty Ghosts will have a playable canine. 

Since Call of Duty Black Ops, there has been a lot of hype and confusion amongst fans and gamers alike on where the Call of Duty franchise is going. The most recent answer from Activision has been to the dogs, as the announcement of their new titles, Call of Duty: Ghosts, features a brand new AI team member, a German Shepherd. Dogs are nothing new to the franchise (both as allies and evil enemies), but finally the next game will have the canine as a playable character in the single-player campaign.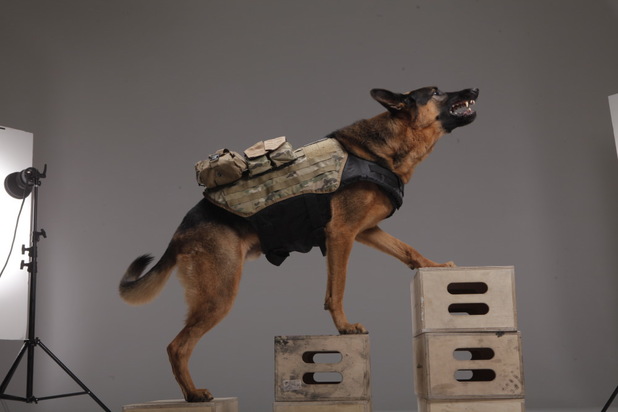 Certain missions will utilise the animal's sense of smell and small size to help you and the story along. The hound will be controlled by the player and attack hostile soldiers with ravenous lunges for the face, leg or throat. The dog will also work with human squadmates to help them distract enemies during infiltration and espionage missions. This could be something simple like whimpering or whining to draw attention to yourself combatants.
Good boy.
While there is no confirmation of the dog's appearance in multiplayer, it'd be awesome to have a Doggy Deathmatch as well as free DLC for different types of dogs.
Call of Duty Ghosts has been dated for November 5th, 2013 and an E3 presentation is scheduled for tomorrow, showing more of the game, story campaign and features.
via The Escapist