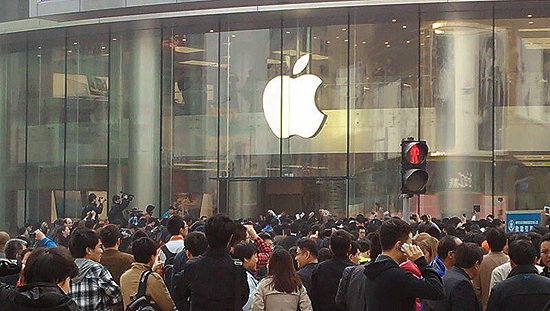 Asia's largest Apple retail store opened yesterday on Wangfujian street in Beijing.
Beijing's newest Apple store officially opened for business at 9am October 20, 2012. Wangfujing street, part of a popular pedestrian shopping district, was crowded with people, many of whom had started camping out the day before. Employees gave away commemorative Apple T-shirts, but having underestimated the number of people present, ran out within thirty minutes.
The new store is Apple's largest retail outlet in Asia, with 300 employees and three floors, with the top floor having a 360 degree genius bar instead of the traditional counter so as to comfortably handle a larger number of customers.
Apple will open five more stores in mainland China, part of a plan to reach all corners of the country's market. The next store will open in Shenzhen, near Hong Kong.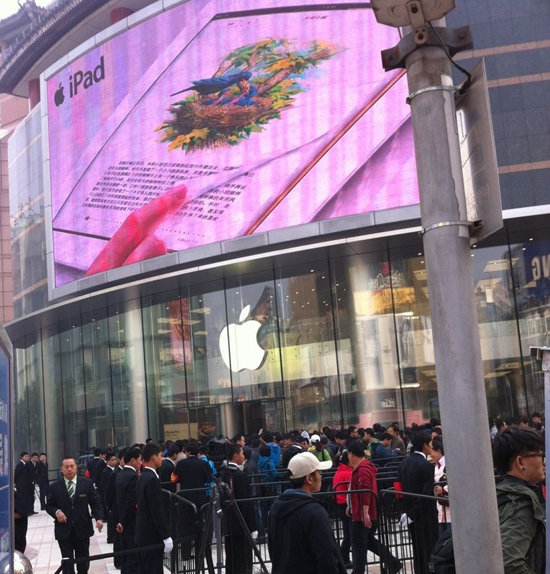 Source: backchina.com