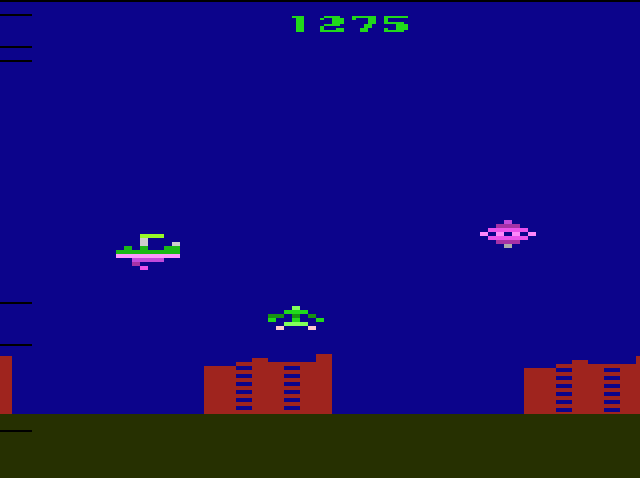 A copy of what is possibly the rarest Atari 2600 game, Air Raid was recently sold at auction for over $33,000; a stunning amount. Christmas came early for the seller, who had recently dug it out of his attic.
A few weeks back, Harv Bennet noticed a photo of an Atari blog of one of the rarest games for the console, Air Raid. Air Raid, the only game released by developer Men-A-Vision, had a very limited distribution, and thus often sells at auction for thousands of dollars. The photo Bennet saw was of the only known copy of the game to have both the cartridge and box intact. The game had sold for $30,000 dollars, and Bennet recalled that he'd once owned a copy of the game.
This might as well have been made of solid gold
Bennet dug around in his attic, and then found his old copy; this one with box and cartridge, as well as instruction manual intact. This made his copy the only truly complete packaging of the game known in existence, and so, he put it up for auction. The price reached $17,000 dollars, but in the final moments of bidding, it skyrocketed. When bidding was over, Harv Bennet was $33,433 richer.
Bennet has stated that he'll be using the cash to help fix up his daughter's house. One can't help but wonder what games will be worth a similar fortune in the future.