At Computex 2019 keynote in Taipei, AMD CEO Lisa Su announced the company's third generation of CPUs, the first with a 7-nanometer process. These are slated for launch on July 7.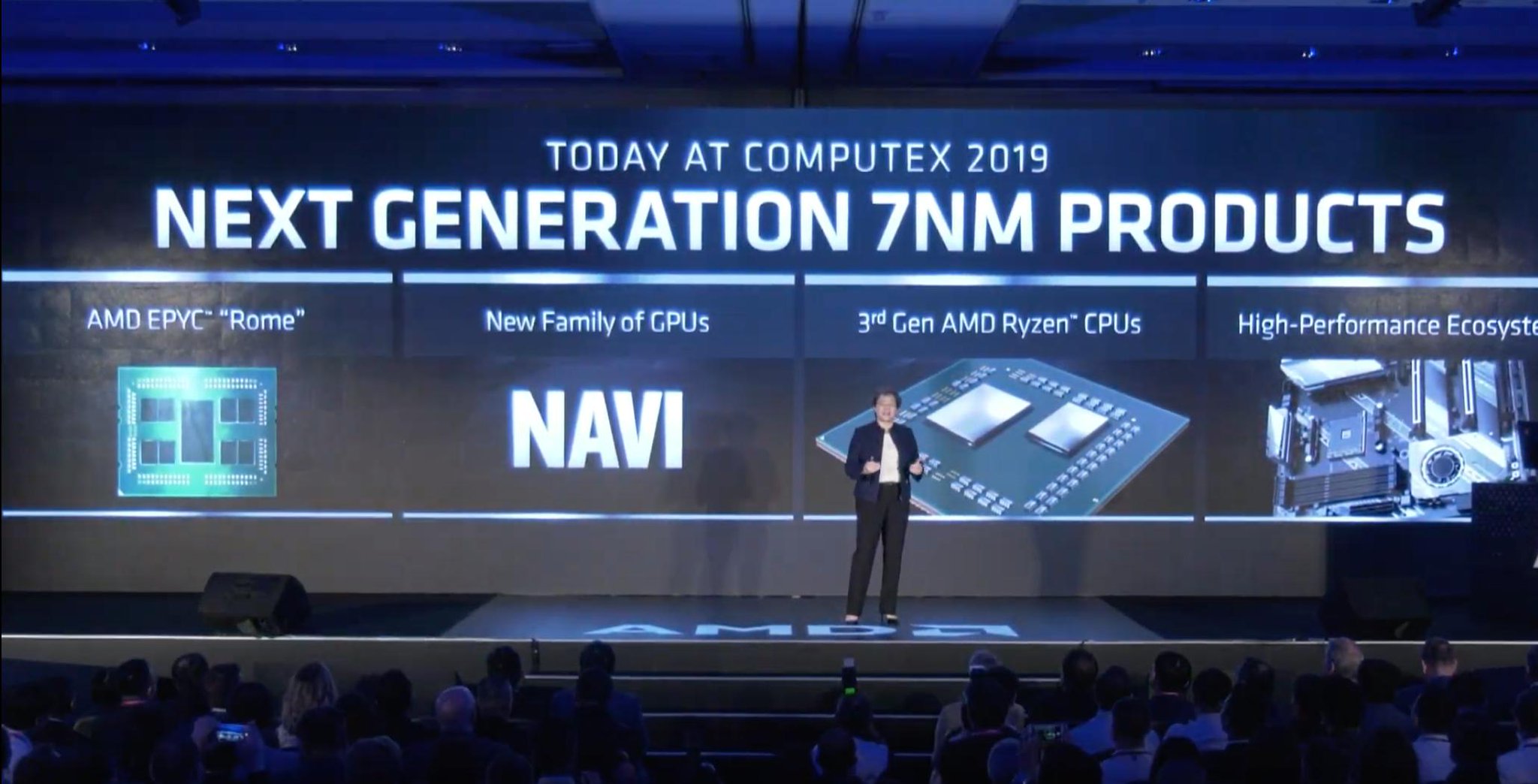 The top of AMD's third-generation line-up is the 12-core, 24-thread Ryzen 9 3900x chip. Retailing at USD 499, it comes in significantly lower than its competitor: the USD 1,189 Intel Core i9 9920X.
The Ryzen 9 3900x has a 4.6GHz boost speed with 70MB of total cache. At 105 watts, the 3900x utilises significantly less power than the 9920X at 165 watts. AMD also claims that it outperforms its Intel rival by about 18% in Blender.
Amongst its other CPUs are the USD 199 Ryzen 3600 6-core, 12-thread processor; the USD 329 AMD Ryzen 3700x 8-core, 16-thread processor, and the USD 399 AMD Ryzen 3800X 8-core 16-thread processor.
The company also unveiled its Navi GPU cards. The Radeon RX 5000, designed on the new RDNA architecture, is the first in the family, though more details will only be available in E3 next month.
Although most know AMD for its consumer products, it also produces several enterprise solutions. The company announced the EPYC Rome data center processors, which are slated to compete with Intel Cascade Lake processors. AMD claims twice the performance over its competitor in benchmark tests.