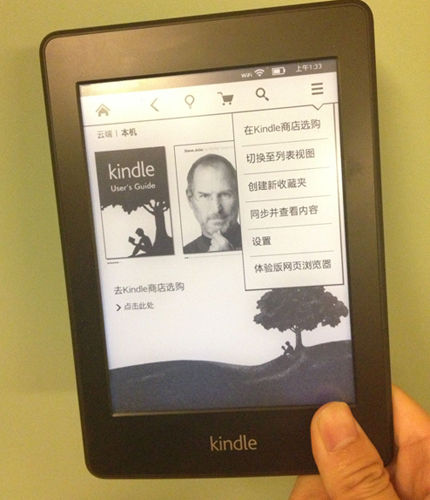 Last week with the Kindle Paperwhite's software update came the newly added support for Simplified Chinese. This maybe another hint alluding to an incoming Chinese release of the electronic reader.
Addition of Chinese support alone isn't enough evidence to justify this theory of course. There may be been technical issues in the past which prevented Amazon from supporting the complex Chinese script. However, that's not all.
Another clue comes from the China Radio Management Agency's website, which shows that four Kindle devices were submitted for evaluation for a Chinese radio license. If that's not a big X marking the spot, I don't know what is.
Finally, Chinese support. What took you so long, Amazon!
What's more, in 2011 Amazon already confirmed that they were planning a future Chinese launch, so what is really surprising is that its took them this long. Amazon would be foolish to miss another Christmas' worth of sales, and may be ramping up for a festive release in the mainland.
It is interesting to note the timing of this move too. 2 weeks ago I wrote an article about Amazon China's president Wang Hanhua resigning amongst rumors of Amazon attempting to 'speed up' the strategy of the Chinese branch. This would correlate with the sudden rush of events to indicate a Kindle launch. Amazon have also just released their Kindle devices in Japan, and this may be part of a larger strategy to take on Asia as a whole.
Until Amazon get a move on, we always have… this thing….
With billions of potential customers, Amazon would be silly to miss out on this opportunity. While e-book piracy is rampant in the mainland, that doesn't mean that people wouldn't be willing to pay for quality content should it be easily available. Hopefully Amazon can rectify that situation better than any local tablet clone has in the past.
Source: tech.sina.com.cn