If you are looking for a portable companion to tide you through the year ahead, at school, or at work, here are 7 laptops you need to consider. Whether you're looking for an ultrabook, a convertible, a Chromebook or a heavyweight fighter, we've got you covered.
Asus Zenbook Flip
If you want a powerful laptop that doesn't damage your bank account too much, always think Asus first. Asus has made a name for itself by churning out affordable laptops that look and feel incredibly luxurious. The Asus ZenBook Flip UX360 is a feature-packed ultrabook with a good price tag that takes on a shapeshifting convertible form capable of flipping a full 360-degrees. It has a full-size trackpad and keyboard and an array of USB-C, micro HDMI, micro SDXC and, yes, standard USB ports as well as a 3.5mm headphone jack. All of these features come in a slim body that holds a strong ultrabook core that also ensures a lag free performance.
Processor: Intel Core m3 – Core m7 | GPU: Intel HD Graphics 515 | RAM: 4GB | Display: 13.3-inch, FHD (1,920 x 1,080) LED-backlit glare touchscreen | Memory: 128GB – 512GB SSD
HP Chromebook 14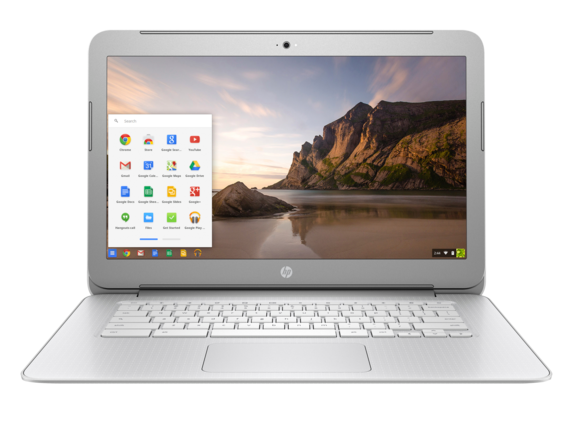 Chromebooks are your ultimate lite budget laptops. With a 14-inch screen, the HP Chromebook isn't the tiniest or most portable Chrome OS laptop. However, it comes as a good balance between plenty of screen space and portability. With a top-notch keyboard and trackpad, it is a joy to write and browse on the Chromebook 14, for such a low cost.
Processor: 1.83GHz Intel Celeron N2940 processor | GPU: Intel HD Graphics | RAM: 4GB DDR3 | Display: 14-inch 1,920 x 1,080 display | Memory: 16GB eMMC
Lenovo ThinkPad X1 Yoga
If you want a business-class level powerhouse, then definitely consider the ThinkPad X1 Yoga. This premium laptop is a high-performing 2-in-1 complete with a 2,560 x 1,440 (OLED optional) display. The strong 14-inch device is built for performance, with sturdy specifications, sporting state of the art i7 processors and premium graphics cards. However, the only issue with the ThinkPad X1 Yoga might be its below-average battery life.
Processor: Intel Core i5 – i7 | GPU: Intel HD Graphics 520 | RAM: 8GB | Display: 14-inch, FHD (1,920 x 1,080) – WQHD (2560 x 1440) IPS touchscreen | Memory: 180GB – 512GB NVMe SSD
Razer Blade Stealth
The Razer Blade Stealth is an Ultrabook that tried its best to become a gaming laptop. Although its efforts to do so weren't very successful, it actually gained ab upper hand against its key competitors in the Ultrabook market by sporting nearly unrivalled specifications. With the Intel Kaby Lake Core i7 processor, the Blade Stealth is one of the most powerful and power-efficient laptops you can hope to find. Aesthetically, it can even change the lighting of every key on its keyboard and you have 16.8 million colours to choose from.
Processor: Intel Core i7 | GPU: Intel HD Graphics 620 | RAM: 8GB – 16GB | Display: 12.5-inch, QHD+ (2,560 x 1,440) – 4K (3,840 x 2,160) IGZO LED-backlit multi-touch | Memory: 128GB – 1TB SSD
Surface Book
Microsoft, the brain behind all your Windows 10 software has finally showcased its first laptop ever. The Surface Book is an incredibly powerful device with a little strange 3:2 aspect ratio and 13.5-inch display which is not exactly "normal" for mainstream Ultrabooks. Nevertheless, it's one of the most beautifully crafted convertible laptops you can find on the market. If you choose to use it as a standalone tablet, this will be your smoothest and sleekest Windows 10 hybrid experience yet. Chucking on your keyboard isn't just for typing either. it actually throws you a powerful yet discrete GPU as well.
Processor: Intel Core i5 – i7 | GPU: Intel HD graphics 520 – Nvidia GeForce graphics | RAM: 8GB – 16GB | Screen: 13.5-inch, 3,000 x 2,000 PixelSense Display | Memory: 128GB – 256GB PCIe3.0 SSD