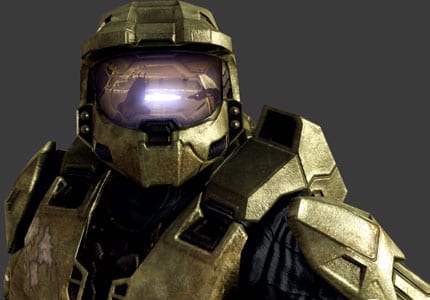 343 Industries, the Microsoft owned game studio which developed Halo 4, is looking for two new developers with experience making MMOs for a future project
343 Industries, the studio behind Halo 4, has just released new job listings for two software development engineers to part take in "building the next generation of backend services to power Halo 4 and our new game saga." The listings further specified that the ideal candidate would have experience in MMO development. This follows other listings posted last week wherein 343 Industries announced they were looking for staff for "incubation projects".
343's latest title, Halo 4, was released on November 6th.
This seems to indicate that a Halo MMO may be in the works, and it wouldn't be the first time. Microsoft's now closed Ensemble Studios was working on a Halo MMORPG nicknamed "Titan" until it was canceled in 2007. It seems very likely Microsoft hasn't quite given up on the idea yet. Job listings at 343 industries form back in July seems to suggest the studio is also working on next generation titles. Whether this new MMO project is going to be next gen remains to be seen, but I wouldn't count the possibility out.