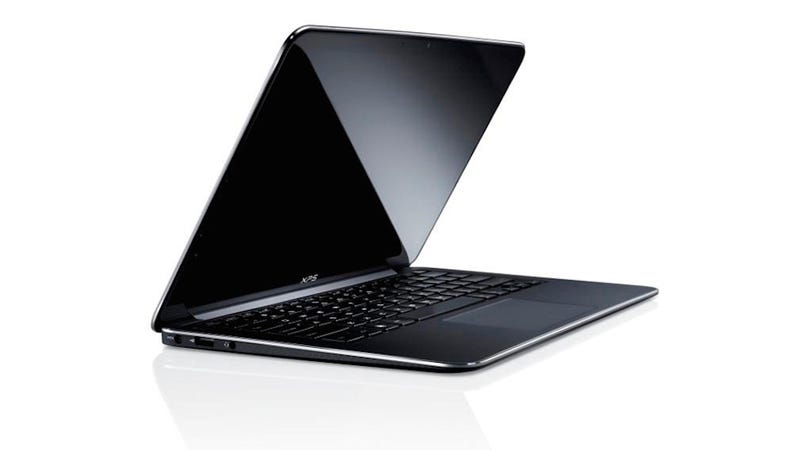 Light and powerful. That's what the next generation of ultrabooks are all about. This year, LG, Asus and HP has managed to pull off some incredible feats, bringing to us laptops that are not only ultraportable, but insanely fast as well.
Carrying and lugging around heavy laptops just isn't my thing. Heaving around a 2.5kg beast on my back in the Singaporean sun is simply too much of a chore for my weak and weary frame. In my humble opinion, if I can't lift my laptop with 3 fingers, then it's too heavy for me.
Video games don't encourage violence, lags do. So, it would be preferable if our laptops didn't become a source of violence. Jokes aside, we can't expect featherweight laptops to perform like gaming towers, but ultrabook nowadays, can run and startup with remarkable speeds.
To qualify as an ultrabook in my opinion, a laptop has to fulfill both requirements of:
Build

Weight: Less than 1.3kg

Screen Size: Above 12-inches

Power

At Least an i5 Processor with 8GB of RAM

128GB On-Board Storage with SSD
Enter the Top 3 Powerhouses
LG Gram 15 (from $1,899)
Weight: 0.98kg (980g)

Screen Size: 15"

Processor: i5/i7 Intel Processor

Storage: 512GB SSD
LG has certainly outdone itself with the LG Gram 15, a beautiful and sleek 15" laptop that packs on a large screen despite being a featherweight fighter. There isn't a single laptop under 1kg that comes armed with a 15" screen, which makes the LG Gram 15 unique.
The i5/i7 processor that comes with the Gram 15 essentially means that the LG Gram is packed with the state-of-the-art processor since the i7 processor is the fastest chipset available in the market. Running multiple tasks on the Gram should yield no noticeable lags, even if you are running intensive tasks like Adobe Photoshop and Illustrator simultaneously.
The 512GB SSD (higher-tier) is also incredibly rare for such a light laptop, which most ultrabooks packing only 128GB to 256GB of storage size, so you won't have to worry much about memory issues.
Plus Point: The LG Gram starts up instantaneously once you flip open the cover, be it from sleep mode or when it's powered off, with nearly 0 start-up time.
ASUS UX330 ($1,498)
Weight: 1.2kg

Screen Size: 13.3"

Processor:i7 Intel Processor

Storage: 512GB SSD
The 13.5mm thick, or rather thin laptop, is the Asus UX305's upgraded brother. This razor-thin laptop is aesthetically pleasing and affordable. For $1,498,  you can't get a laptop with an i7 processor that's as fast as the Asus UX330.
As mentioned above, an i7 processor doesn't lag at all since it's the latest processor you can find in the market right now, and its 16GB RAM essentially means that multitasking is a piece of cake on this monster.
It's 3200 x 1800px screen isn't just high-definition(HD), it's also not just full-HD(1920 x 1080px), its quad-HD, 2 full steps above HD. What's more, it has an ultra-wide color gamut that gives you a wide colour spectrum. Combining its superb screen with 512GB storage means you can store tonnes of dramas and movies without ever worrying about your device running out of space.
Plus Point: Asus ultrabooks have incredible battery lives, and this UX330 can run 12 hours without refueling, which is incredibly rare for laptops this weight.
HP Spectre ($2,299)
Weight: 1.1kg

Screen Size: 13.3"

Processor: i7 Intel Processor

Storage: 256GB SSD
This aesthetic masterpiece is build with dark gray CNC aluminium and a sleek bronze spine that just exudes elegance and luxury. The build of the HP Spectre is representative of its price tag. At $2,299, it isn't a cheap device, but it is not overpriced either.
The Spectre, compared to the LG Gram and the UX303 is slightly more expensive, but its design is far more classy. Despite its edgy look, it's colour scheme of bronze and gray makes it appealing to both genders.
The HP Spectre is thinner than the UX303, coming in at only 10.5mm, making it the thinnest, if not second thinnest ultrabook in the market right now.
Once again, the i7 processor alongside its 8GB RAM will ensure that high-end applications come off lag free and multitasking is smooth and breezy. 256GB of SSD memory will ensure navigation in our computer will be lightning-fast and files can be stored and transferred with speed and ease, without having to worry about memory issues.
Plus Point: There are 3 USB Type-C ports behind the Spectre, which makes file transfer incredibly easy and it also allows for quick, bi-directional charging.