Convertible devices are all the rage nowadays. In the past, if you wanted an ultra-portable computer, your only choice was to get a laptop. Not anymore. Convertibles with their touchscreens and detachable keyboards are not only lightweight and convenient, but powerful as well. They might be pricier than laptops of the same build and slightly less powerful, but the extra capabilities are definitely useful for the road warrior.
Asus Transformer 3 Pro
From S$1,898
Built off a premium-grade metal and coming in with a detachable Transformer Cover Keyboard, this convertible is surprisingly thin at only 8.35mm, even thinner than some smartphones in the market. The screen even has a 155-degree angle of movement when attached. It's incredibly powerful, with the latest i5/i7 processors and 16GB RAMs alongside SSDs, all of which spell top-end laptop that has nearly unparalleled performance. Even as a media device, it doesn't disappoint with its high 3K (2880 x 1920) resolution, and smart amplifier speakers. For all of the above, S$1,898 is a reasonable price to pay for a convertible of this calibre.
Lenovo Yoga 900S
From S$2,288
You can't possibly talk about convertibles without mentioning the Yoga series by Lenovo. One of the most famous convertibles, the Yoga 900S is fully utilises the power associated with laptop/tablet hybrids. This sleek squarish convertible looks modern, as if it means some serious business. The 900S has an excellent display, with a QUAD-HD screen and a Dolby Home Theater stereo sound system, the Lenovo convertible is a media masterpiece. According to Lenovo, the new display covers 100% of the sRGB color gamut. The screen is also capable of being rotated 360-degrees, so what's not to love? You also get a Core m7 processor, which isn't exactly built for maximum speed, but for productivity purposes, it should multitasking well considering its 8GB RAM and SSD hard drive. For those who are after a moderately-priced tablet, the Yoga 900S offers a lightweight 999g media powerhouse that doesn't disappoint.
HP Spectre x360
From S$2,288 (Lazada)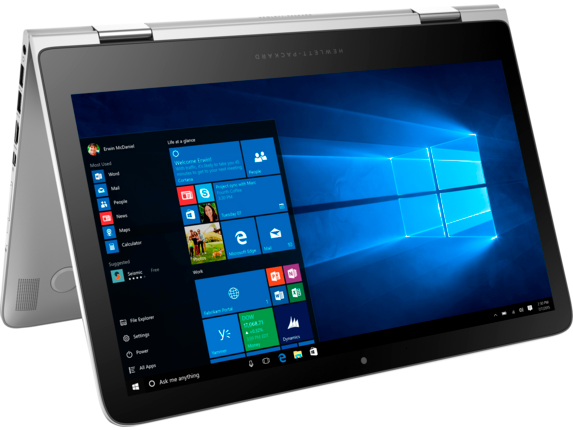 As far as hybrid computers go, the HP Spectre x360 is the gold standard, but it comes with a hefty price tag. The 13.3" beast is light, portable and sports a killer look. Despite being an ultra-thin laptop/tablet at 15.9mm, it is built with an anodized aluminum frame that doesn't creak like other slim devices. The backlit keyboard you can find on this device is probably quite underrated since most people don't understand that the extra convenience it provides can really make a difference. The sturdy convertible weighs around 3.17lb, which is pretty decent. Despite being a light convertible, the x360 gives you more when it comes to battery life (12.5 hours). It also packs on an i5/i7 processor alongside 8GB/16GB worth of RAM and an SSD drive with customisable storage option. This is truly a powerhouse that packs on some serious horsepower.
---
About the Author
A Dentist-To-Be Dabbling in Tech Journalism:
Zayne is a writer who reports for VR-Zone, Stuff Singapore and The New Paper on all things tech-related. Follow this geek on Twitter, Facebook or Instagram!