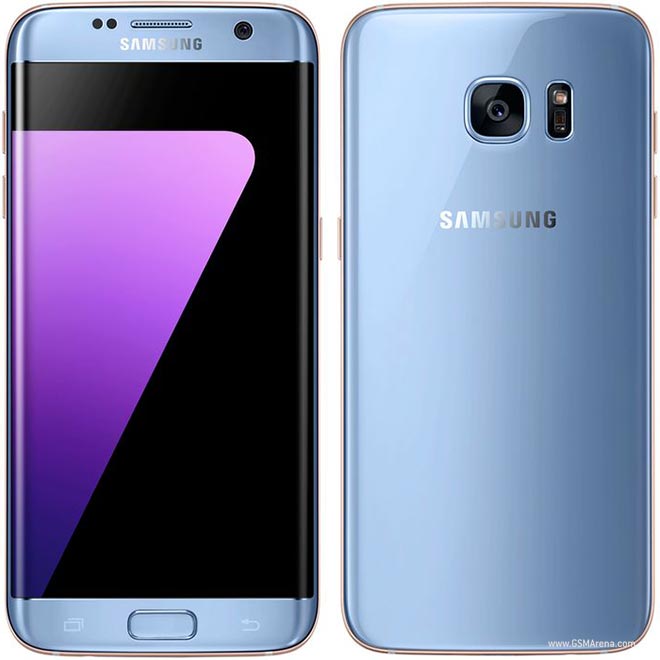 At Barcelona this year, the world's largest mobile phone expo, the Mobile World Congress (MWC), has given the title of the Best Smartphone of 2016 to the Samsung Galaxy S7 Edge (within the Best Mobile Handsets and Devices category) at the Global Mobile Awards.
The S7 Edge that was released in March last year, was revolutionary in many ways. It was one of the first few devices to sport dual-curved screen, which had allowed users to quickly switch between apps and access contacts.
 "We are honoured to be recognised for our craftsmanship in design and innovation with the Galaxy S7 Edge" – Junho Park, Samsung Electronics VP of global product strategy for its mobile communications business.
"This award is a testament to our constant pursuit of excellence as we continue to exceed consumers' expectations through revolutionary mobile technology."
The S7 Edge was also one of the first flagships in the market to be water- and dust-resistant, allowing you to immerse the S7 Edge up to 1 metre of water without risking water damage, making underwater photography a possibility. Of course, the 5.5in QHD display (1,440 x 2,560 pixels) smartphone came with a powerful processor, either the Exynos or the Snapdragon variant, which coupled with the 4GB RAM gave users an incredibly fast user experience. heart rate sensor and large 3,600mAh battery with fast charging support.
The device also came with a heart rate sensor and a large 3,600mAh battery which was so power efficient that it is capable of lasting 2 days without recharging. The fast charging support that comes with the smartphone is also something that made the S7 Edge truly shine.
Photography was also one of the S7 Edge's strong suit. Its 12MP rear camera had an incredibly wide aperture, perhaps one of the widest amongst all smartphones (f/1.7) which allowed low-light photography to come off clean and crisp, something smartphone cameras have been unable to do for a long time,
The phone comes in a many different colours. You have Black Onyx, Gold Platinum, Silver Titanium, Pink Gold and Coral Blue, all of which have 32GB of storage. However, the special variant, the premium Black Pearl model has 128GB of space.