Everyone wants to own an iPhone because let's face it. Apple is cool. We can all concede that Steve Jobs, although a workaholic that pretty much squeezes his workers for that last ounce of juice, is also a cool guy as well. But how about the current CEO, Tim Cook?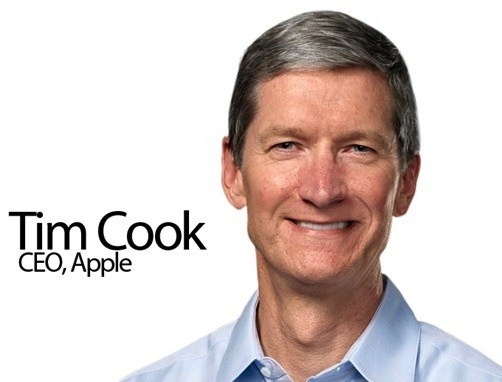 In 2012, Tim Cook was the most handsomely-paid CEO worldwide.
Tim Cook's is officially, Timothy Donald "Tim" Cook.
Cook was the first CEO that was identified as gay from a Fortune 500 company.
As of 2014, Cook received a salary of US $9.22 million and he had a net worth of US $785 million.
In 1996, Cook had a health scare and he was falsely diagnosed with multiple sclerosis. This harrowing experience encouraged Cook to watch out for his own health, going cycling and hiking, in addition to adhering to a firm gym routine. Although Cook spends the bulk of his time slogging away, he dedicates a certain amount of time for leisure and relaxation.
Cook follows a very strict routine. He gets up early and begins composing emails (as early as 4:30 am). Despite being the boss, he is normally the first at work and usually carries out Sunday night telephone meetings do discuss plans for the coming week.
Tim Cook doesn't agree with the company on suing Samsung since Apple acquired much of its parts from their rival. He sees Samsung as a company that played a critical role in the production of the iPhone and the iPad.
Up till today, Cook's parents, Donald and Geraldine still reside within the same residence that Tim lived in as a child. He comes from a humble and hardworking family, which he is proud of. When he was young, Tim used to deliver newspapers.
Bobby Kennedy and Martin Luther King Jr were some of Tim Cook's idols. When you step into Tim's office, you will see portraits of both. Both their ideas and the way they lived have inspired Cook.
Cook doesn't live flamboyantly. Remaining truthful to his humble background, Cook stays in a rather average 4-bedroom condominium in Palo Alto, California. Tim often says that he likes to be reminded of where he came from and says monetary success doesn't motivate him.
---
About the Author
A Dentist-To-Be Dabbling in Tech Journalism:
Zayne is a writer who reports for VR-Zone, Stuff Singapore and The New Paper on all things tech-related. Follow this geek on Twitter, Facebook or Instagram!