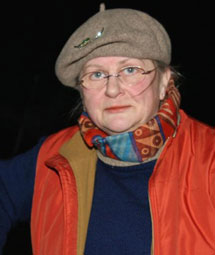 A woman in Belgium accidentally drove 900 miles instead of 90 because of a GPS error and a vacant brain that took her across five countries and eventually into Croatia.
Sabine Moreau, a 67 year old Belgian woman, recently drove a baffling 900 miles out of her way due to a GPS error and an astounding lack of attention. Moreau was planning to drive from her home town of Hainault Erquelinnes in Belgium, to pick up her friend at a train station in Brussels; a total distance of about 93 miles northbound. To aid her in getting there safely, she turned on her GPS, and due to an error, the GPS told her to travel south instead. The device guided her turn by turn all the way to Zagreb, Croatia.
That's…. quite the detour.
Instead of a two hour drive, Moreau spent two days driving south, passing through five countries, stopping twice for gas and sleeping on the side of the road. Moreau even had a minor car accident on the way. How a person can make such a mistake is unbelievable, literally, but Sabine Moreau insists that, as far fetched as the tale is, it's true; she never noticed something was wrong because she was simply distracted:
"I was distracted, so I kept driving. I saw all kinds of traffic signs, first in French, then German and finally in Croatian, but I kept driving because I was distracted. Suddenly I appeared in Zagreb and I realized I wasn't in Belgium anymore."
After being missing for a day, Moreau's son, who was less than amused, called the police. Needless to say, the cops were unable to find the missing woman. Let's hope someone finds her missing brain at least.
[Via gizmodo]