The Indian army spent roughly six months watching and documenting what they thought were two Chinese spy drones, but were actually the planets Jupiter and Venus.

Take a dash of paranoia and add a sprinkling of incompetency and you might get something along the lines of what happened in India recently. The Indian army detected two unknown objects in the night sky sometime in August of 2012, and concluded that they were probably Chinese spy drones. The Telegraph Calcutta reports that the Indian army made 329 sightings of these objects, tracking them between August of 2012 and February of 2013. According to the army's reports, on 155 of the sightings, the objects were in violation of the Line of Actual Control that separates China and India.
It took the Indian army six months to finally contact astronomers at the Indian Institute of Astrophysics in Bangalore to ask if they knew what the objects were. The Telegraph Calcutta writes:
The astronomers were told that the first object, viewed from a location about 4,715 metres above sea level near Thakung, appeared in the horizon at about 6pm and remained visible until about 5am. The second object appeared at 4am and faded away at 11am.
After studying the planet's motion as well as the objects' motion in relation to the rotation of the Earth, the astronomers quickly concluded that they were looking at Jupiter (the object that appears at 6pm) and Venus (the object that appears at 4am).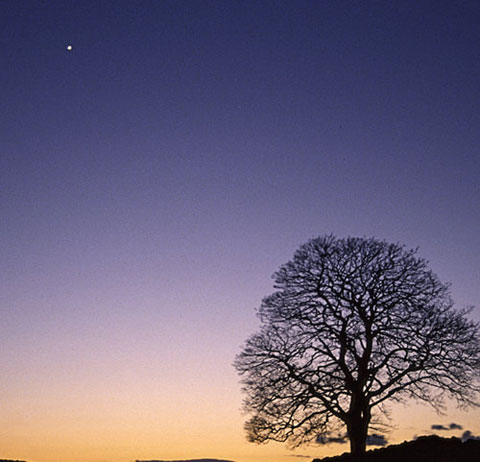 This is Venus, not a spy drone.
Tensions have been high lately in the disputed border area in the Himalayan mountains between China and India. This story is comical in its stupidity, but it does hold an important lesson; jumping to conclusions can be a really bad thing. I'm sure both nations are happy this mishap didn't escalate their dispute.