Rumor has it Apple is planning to make a controller for use on iOS device and will be revealing said controller next month at a press event.
Apple has long been rumored to be working on a game controller for use with iOS devices, but the rumors may become reality now as Apple has been wandering about the Game Developers Conference in San Francisco, pitching the idea of a controller to various developers. Pocket Gamer reports that Apple even has a space reserved at GDC for talking with developers, but that they have been using a false name to stay under the radar.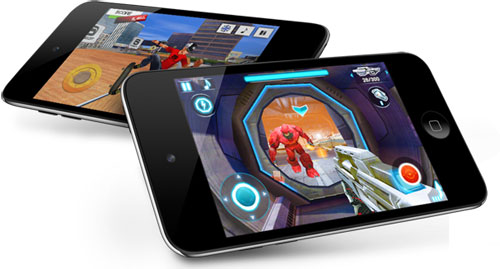 You may finally be able to say goodbye to those horrible touch screen controls
This story follows a report by AnandTech last April, which noted that Apple had a controller project in the works, and a 2008 patent application for a dock that would allow the attaching of physical controllers and other hardware features.
This would be the first time since the late 90's that Apple has attempted to add such hardware, but with many companies now producing controllers for iOS devices (often Bluetooth linked), it may indeed be time for Apple to get in on the action. Gaming has become a major component in Apple's iTunes business, with games making up the majority of the apps available in the store.