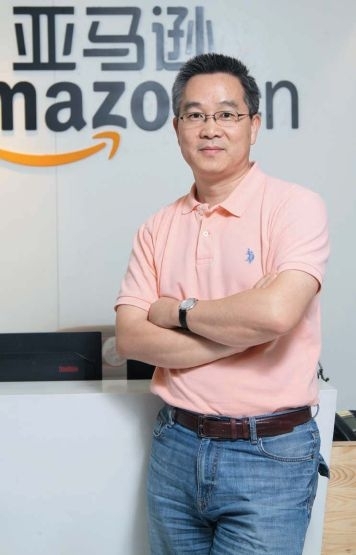 In the midst rumors of being sidelined by the company, Amazon China's president Wang Hanhua has submitted his resignation to Amazon HQ.
Wang's resignation is not at all sudden. The first quarter of this year saw Amazon send multiple high executives to its China office to directly manage business divisions such as retail. Wang himself was given control of the books and music division and the open platform division which allows third-parties to sell on Amazon China.
Despite rumors of marginalization, Wang reported to the media that the American executive in charge of retail actually reported directly to him, in the same manner as media and third-party division leaders do – directly contradicting such hearsay which doubted his importance in the company.
Wang did not let on how he felt during his 7 year stay at the company, nor did he indicate who would be taking over from his position. Amazon China's future president has not been confirmed to this date.
It would seem that questions regarding localization and adaptation to the Chinese market will remain a touchy subject for Wang Hanhua and his successor for the time being.
Amazon's history in China began in 2004 when the U.S. company acquired Chinese shopping website Joyo.com. Following the layoff of Joyo.com's president and vice president, Wang was given the role of president in 2005. In 2007 Joyo.com changed its name to Joyo Amazon, and in 2011 it finally changed its name to Amazon China.
Wang Hanhua repeatedly stated that Amazon China is no longer China's Amazon, but instead is now Amazon's presence in China.
Ferocious industry competition in the region was met with a lukewarm response by Amazon, who has shown diminishing returns. Q1 2012 results show Amazon trailing in the B2C market with a mere 2.33% share, giving Amazon a 5th place backseat behind the likes of Tianmao, Jingdong, Suning, and Tencent.
Wang Hanhua was seen to adopt a more long term strategy for growth, but this didn't necessarily impress his American bosses. Perhaps Wang's efforts contradicted the overall synergy of Amazon's forceful nature in the global market.
Industry analysts stated that Amazon China is a part of a much larger global system, which will not be influenced by the departure of Wang Hanhua. But perhaps Amazon should give thought to what kind of original strategies will work in the region, instead of trying to duplicate their success in the U.S. with a photocopied approach.
Source: sina